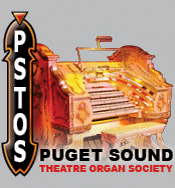 ---
Recordings of Northwest Theatre Organs
&nbsp
Back to the Northwest Theatre Organ Recordings page
&nbsp
Don Simmons - A Session With Don Simmons
Oaks Park Roller Rink, 4/18 Wurlitzer
Portland, OR
1966, Gamba label D-102-S
Record review from Theatre Organ, December 1966:
&nbsp
A Session With Don Simmons at the 4-18 Wurlitzer, Oaks Park, Portland,Oregon. Gamba D-102-S, Stereo only, $4.95 plus 25 cents postage, available only by mail from Bill Peterson, 565 N. Portland Blvd., Apt. 101, Portland, Oregon 97217.
&nbsp

| | |
| --- | --- |
| | 1966 ATOE conventioneers are sure to have a vivid recollection of Don Simmons in his small console cubbyhole, as he beat out some of the most invigorating, toe tapping music of the entire convention. The Bombarde reviewed his previous recording, "Big Band Jazz," played on the same unenclosed instrument, with a nod of approval. Working against a complete lack of swell control, Don manages to provide much variety by registration changes and even more so by an ability to provide interesting "fillers" and jazz variations on melodies, or "rides." |
&nbsp
The reader should not confuse what Don plays with previous conceptions of "rink music." Don maintains the beat, true, but he also provides mucho musical interest value; it's rare organ jazz he plays, not "thrump, boom, splat!"
&nbsp
The session opens with a wild Rag Mop done in big band style which just won't let one sit still. The second tune features reeds and mixtures in "slow fox trot" tempo. It's If He Walked Into My Life which is from the Broadway show "Mame.' The Glockenspiel and 4' Tibia introduce Million Dollar Baby who perambulates alternately between reeds and well quinted Flutes and Strings, then gambols among tinkley doo-dads between phrases.
&nbsp
The Moon Was Yellow is offered as an impassioned tango salted with Spanish clackers which keeps building in intensity. Fats Waller style variations on Aint Misbehavin, played in a deliberate medium tempo throughout, close side one but Don is back to start side two with an impudent, fast-stepping Aint She Sweet during which the melody usually has counter melodies buzzing around it in Posthorned profusion.
&nbsp
Wabash Blues brings out some of the solo stops in slow drag tempo. The Tibia (a beaut) finally gets a solo passage before the wah-wahs materialize. Although the strict tempo continues throughout Deep Purple it is otherwise played as a ballad on the sweet-sounding goodies. A neat Limehouse Blues abounds in oriental effects at a good clip while Do You Know What It Means relies on a pianistic style during the first chorus then goes to a smoother legato while the Posthorn chirps brightly. It's a pretty tune and Don gets a lot of mileage from it. The closer is a rip-roaring Georgia Brown whose flippant Charleston kick is as sprightly as it was before she became a grandma. The bouncing jazz style of Don Simmons is a contagious thing on this platter just as it was in person at the convention. There's something in it which just makes one get up and pace, strut, jig or do a Big Apple "shine" solo. And ladies, it is fine for doing housework to; speeds up the drudgery considerably. But don't attempt to just sit through it.
&nbsp
Jacket notes provide some Simmons history and one of the two photos is Don's Bombarde "cover boy" likeness used earlier this year. Recording is clean, surface is tops.
---