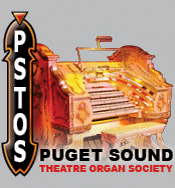 ---
Recordings of Northwest Theatre Organs
&nbsp
Back to the Northwest Theatre Organ Recordings page
&nbsp
Don French - French Goes Oriental
Oriental Theatre, 3/13 Wurlitzer
Portland, OR
1967, Concert Recording #CR-0009-R
Record review from Theatre Organ, February 1967:
&nbsp
French Goes Oriental, Don French playing the 3-13 Wurlitzer in the Oriental Theatre, Portland. Concert Recording No. CR0009-R, in "Stereoflex" issued as a release of the Organ of the Month Club, Box 531, Lynwood, Calif., 90262. $4.50 postpaid.
&nbsp
This reviewer has had to reconsider his conception of "rink organists." For many years the available recorded organ music played by rink organists was the Ken Griffin sort of thing with
&nbsp
more emphasis on a steady beat (and sometimes lots of traps) than in providing interest value for the listener. To challenge that conception came roller rink organist Don Simmons with two very listenable platters in succession and now Don French, presenting a program of well thought out tunes with nary a hint of "thrump-boom," although he is also a rink organist.
&nbsp
The instrument is the same 3/13 described in our recent review of the Jim Roseveare recording, the one on which organtech Dennis Hedberg upped the pressure and revoiced much of the pipework to obtain greater sound saturation of the theatre.
&nbsp
The artist is no stranger to those who attended the 1966 ATOE convention in Portland. French presented a fine concert on the Imperial Rink organ. Cahita makes a good, samba-style opener and then comes a well-conceived Sound of Music with lots or registration changes. The added Tibia mutations show up to good advantage. The Tuba-Quint baritone melody is an interesting combination.
&nbsp
Don reaches back into the '30s for Have You Met Miss Jones and provides a rythmic treatment dating from the same era.
&nbsp
We Just Couldn't Say Goodbye is a perfect showoff piece for Posthorns and Don uses said rank both as a "Commentator'' and as a lead instrument (in combination, of course). The best version since Tiny James' Intermission at the Fox.
&nbsp
Its ballad treatment accorded As Time Goes By, with Tibia-rich mutations backing up solo combinations. Get that baritone Tuba lead during the final bridge.
&nbsp
The Moulin Rouge theme is presented in full Toulouse-Lautrec colors but in a more subtle harmonic sophistication than could be expected from the little Frenchman.
&nbsp
Black and Blue is good organ jazz and presents, we suspect, a sample of the way Don plays at the rink.
&nbsp
Washington Post is a far cry from the usual thunderous brass band approach. It's theatre organ music all the way with some brass but much emphasis on mellow combinations. Yes, the monkey still wraps his tail around the flagpole!
&nbsp
The animal parade continues with Hank Mancini's boogie-woogie Baby Elephant Walk which Don has adapted to theatre organ voices with good effect, especially the "conversations" among brass ranks.
&nbsp
Also heard are a rousing Hallelujah, a restrained Japansy (a tune dating-from the "golden era") and a particularly sensitive My Romance. Never a dull moment here.
---