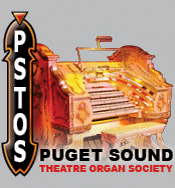 ---
Recordings of Northwest Theatre Organs
&nbsp
Back to the Northwest Theatre Organ Recordings page
&nbsp
Bill Blunk - Just Plain Bill
Bill Blunk Studio, 5/24 Marr & Colton
Portland, OR
1968, Sound City #1801
Review from Theatre Organ, August 1968:
&nbsp
JUST PLAIN BILL, Bill Blunk at his 5-manual Marr & Colton Theatre Organ, Sound City label No. 1801, stereo, available by mail, $5.25 postpaid, Sound City, 4136 N.E. 28th Avenue, Portland, Oregon.
&nbsp

| | |
| --- | --- |
| | The story of Bill Blunk's quest after the 5-24 Marr& Colton which once graced Rochester's (N.Y.) Loew's and how he rescued it from a Schenectady (N.Y.) music store is well documented. Now safely installed in a Portland building and the object of affection to both local ATOEers and the Portland Theatre Organ Club, it's a monument to Bill's love of the theatre instrument. But what of Bill? Is he really one of those players who play trap-happy "thrump-boom" style so often associated with rink stylings (because skating rinks have often been Bill's bread and butter--and he originally bought the M&C for his rink)? He has often played it for skaters. Does this mean we are to be confronted with a Ken Griffin on pipes? |
&nbsp
Not at all; Bill Blunk's approach is a pleasing one, based mainly on traditional theatre organ stylings, but with plenty of surprises. There's lots of variety; Bill's selections range from South Sea island magic ("Adventures in Paradise") to Herb Alpert ("Music to Watch Girls By") to military marches ("Our Director"). And he has a great time demonstrating the many distinctive voices of the M&C, which is especially rich in reeds.
&nbsp
The only time the "rink player" in Bill shows is when he's playing a rhythm tune; that very even, slightly heavy pedal. And he's at his best playing tunes with a beat, such as "Chicago." He takes a fresh rhythmic tack for "Charade" (which is marred by a "palm schmear"), captures the spirit of the '20s with "Glad Rag Doll" and brings out the lush M&C Tibias for a fine ballad treatment of "Once in a While." Bill reaches "way back" for his ricky-tick treatment of "Me and the Boy Friend," complete with 1926 jazzband (Posthorn) riffs, but supplies a sweet treatment of "Please Don't Talk About Me" throughout the verse. Then it changes to bright rhythm chorus in old-fashioned "spotlight solo" style. Also heard are a soulful "Non Dimenticar (mellow reeds), "Petticoats of Portugal'' (a variety of reeds take turns with the melody), a typical "intermission-style" rendering of "So What's New?" right down to the tinpan piano, a rumpty-tum "Something Stupid," and a soporific "Moonlight in Vermont." Incidentally, "Our Director" gets the most effective brass band treatment we've heard captured in grooves to date.
&nbsp
If there's any critical comment to be made, it's on the technical side, probably in dubbing; the cuts are at different volume levels. Most are even, but a few are much louder. Surface tends to have a few pops, but that could be just on our review copy.
---