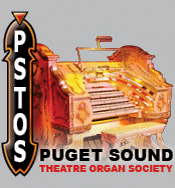 ---
Richard "Dick" Schrum (1933-1994)
&nbsp
Back to the Northwest Organists page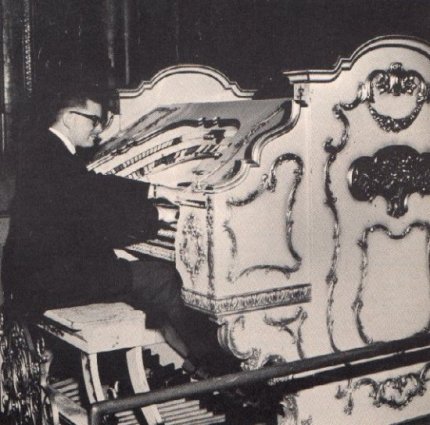 Dick Schrum at the Seattle Paramount Wurlitzer
&nbsp
Raised in Tacoma, Dick graduated from Lincoln High School, then from Washington State University with a Bachelors of Music degree. While in the military service, he was director of the award winning 101st Airborne Division Chorus.
&nbsp
His organist career began at the Tacoma Roller Bowl on a 3/10 Robert Morton theatre pipe organ playing for skating sessions.
&nbsp
After his military service, Dick returned to both electronic and pipe organs, playing in cocktail lounges, on television and for radio shows.
&nbsp
In the late 60's and early 70's he was an owner-partner of the very popular Plaid Piper restaurant where he entertained nightly with many of Seattle's fine musicians. During this period he was also the official organist for the Seattle Supersonics, and the Seattle Totems.
&nbsp

Dick's devotion to ATOS began when he innocently attended an early Puget Sound Chapter meeting and left having been elected Secretary. This was followed a few years later with his election as Chapter Chairman. From 1966 to 1968 he was honored by being selected as National President of ATOS.
&nbsp
In 1971, as convention chairman, he led the Puget Sound Chapter in hosting the 1971 Sweet Sixteen National Convention.

Dick accepts the President's "Tibia of office" c.1966
&nbsp
Greenwood Pizza and Pipes' grand opening occured in late 1973, and Dick was selected as opening organist. As the years rolled on, Bellevue Pizza and Pipes was opened and Dick was appointed Senior Staff Organist at both restaurants, a position he held for eighteen years.
&nbsp
In 1981, Puget Sound Chapter again hosted the National Convention and Dick was again at the helm as Convention Chairman. For many years he served as Convention Chairman and Chapter Program Chairman. He also served another term as Chapter Chairman in 1990.
&nbsp

On many occasions Dick was referred to as "Seattle's Mr. Pipe Organ." Versatility as a musician would best exemplify Dick's talent, playing with dance bands, orchestras, jazz groups, choral conducting and most importantly, as soloist on the theatre pipe organ.
&nbsp
<--- Here he is shown at the Paramount Theatre Wurlitzer with drummer Paul Killion, c.1968.
&nbsp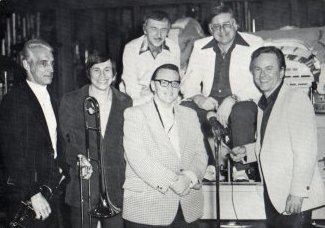 Dick shown here with one of his "Jazz Night" combos.
Note Bob Crane (Hogan's Heros) in lower right.
&nbsp
Dick recorded an LP on the Seattle Paramount Theatre organ in 1966: Dick Schrum - At the Seattle Paramount Wurlitzer. There has been talk of re-issuing the recording on CD to help promote the restoration of the theatre's Wurlitzer.
&nbsp

---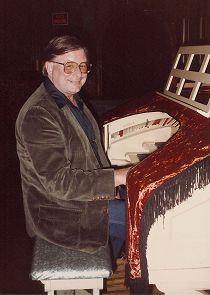 Dick at the Lincoln Theatre in Mt. Vernon,
during a PSTOS open console session in
1983. Photo courtesy Jeff Fox.
---