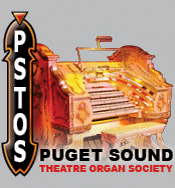 ---
Pantages (Roxy) Theatre - 3/10 Robert Morton
Tacoma, Washington
901 Broadway
Organ installation timeframe: 1925 - 1964
&nbsp
Back to the Washington Original Theatre Installations page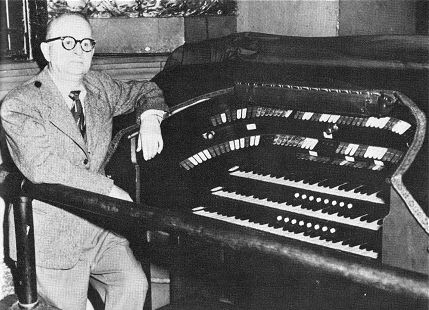 Arnold Leverenz with the console, date unknown
&nbsp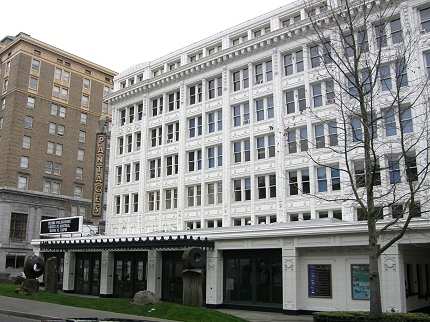 Pantages Theatre, c.2008. Tom Blackwell photo
&nbsp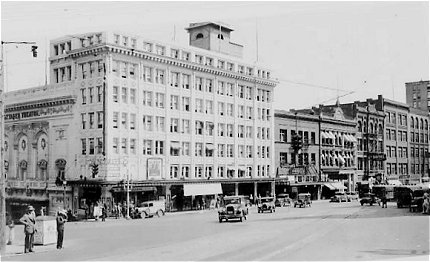 Pantages Theatre, c.1929
&nbsp


Ornate auditorium with glass ceiling dome. Photo &copyLarry Bullis 1983.
Designed by the famous B. Marcus Priteca and built in 1918, the Pantages has been rennovated several times. It seats 1186. It has been a vaudeville house, a movie house, and in 1983 became the Broadway Center for the Performing Arts.
&nbsp
Interestingly, the current building was not the first Pantages Theatre in Tacoma. The original Pantages was located on Pacific Avenue. This building was vacated in 1918 when the new Pantages building was completed. The Victory Theatre later moved in.
&nbsp
During the 1940's, 50's & 60's, the house operated under the name "Roxy Theatre."
&nbsp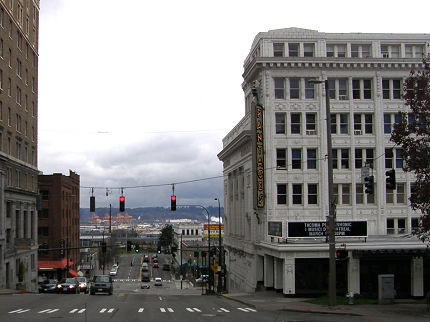 c.2008, Tom Blackwell photo
&nbsp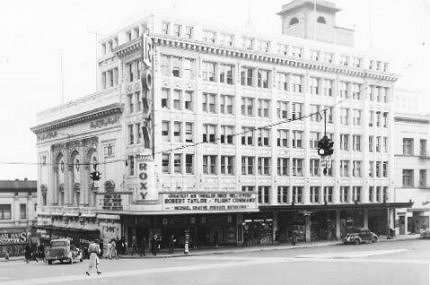 Roxy Theatre, looking East across Broadway, c.1940
&nbsp
In recent years, the theatre has been totally restored as Tacoma's primary performing arts house and it has been given back its original Pantages name. Unfortunately, the organ chambers have now been converted to other uses, including air conditioning.
&nbsp


Pantages Theatre, c.1921
The Pantages originally had a three-manual Robert Morton theatre pipe organ installed in 1925. As was typical for Pantages houses, chambers were located under the stage.
&nbsp
In 1964, the organ was purchased and removed by Bill Morrison of Everett, Washington.
&nbsp


Pantages Theatre, c.1920's
&nbsp

| | |
| --- | --- |
| Promotional character outside the theatre, c.1956 | Roxy snack bar, c.1950s |
&nbsp
The organ was eventually sold to a couple in Portland and placed in storage for many years. It was later purchased by the late Father Terrence Wager and has been installed in the parish hall of St. Columban Catholic Church in Yelm, Washington.
&nbsp


Broadway and 9th St, Winthrop Hotel in background, c.1947
&nbsp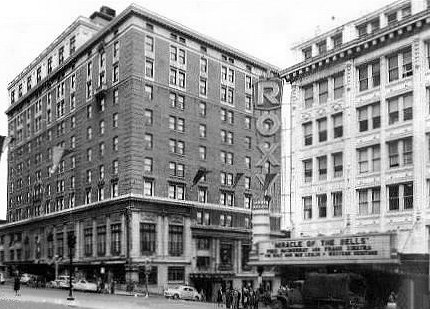 c.1948. Winthrop Hotel on left
&nbsp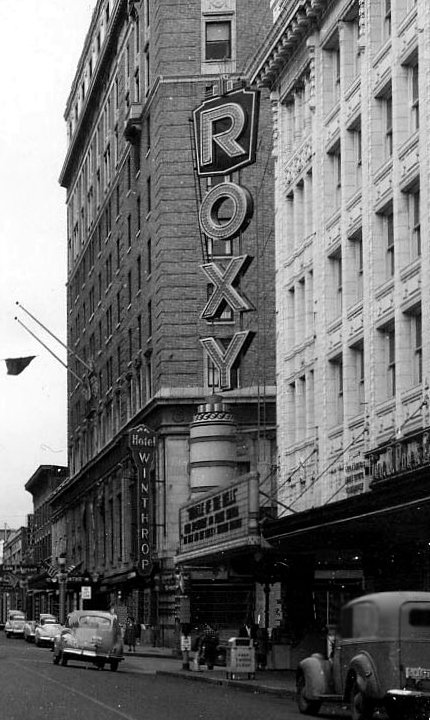 Looking North on Broadway, c.1948
&nbsp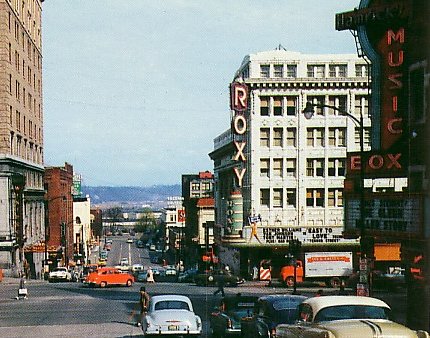 Looking east on 9th St, c.1953. Music Box Theatre also shown
&nbsp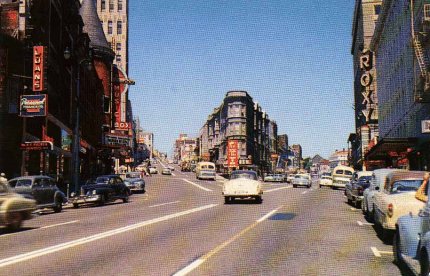 Intersection of Broadway and St. Helens Streets, c.1950s
&nbsp


Postcard view looking South on Broadway. Roxy Theatre on left, date unknown.
&nbsp


Roxy Theatre on right, early 1940's
---