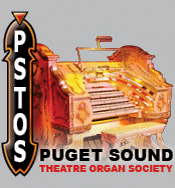 ---
Liberty Theatre - 2/ Wurlitzer
Spokane, Washington
Riverside Ave.
Organ installation timeframe: 1914-1946
&nbsp
Back to the Washington Original Theatre Installations page

Liberty Theatre, c.1940
The Liberty Theatre originally had a two-manual Wurlitzer, opus 50 installed in 1914.
&nbsp
Don Isham and Francis Specht were organists at the Liberty in 1926.
&nbsp
The organ was later moved by Balcom & Vaughan to the Rollerbowl Rink in Seattle. It was lost in a fire at the rink in 1951.
&nbsp
Jean Anthony Greif was an organist at the Liberty.
&nbsp
The piano from this instrument was purchased by Bob Burke of Portland and was part of his residence organ.
&nbsp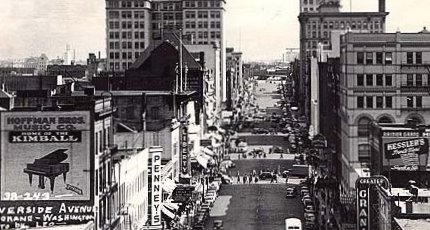 Riverside Ave, Liberty Theatre on left, c.1939
&nbsp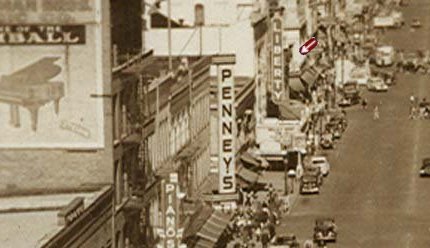 c.1946
&nbsp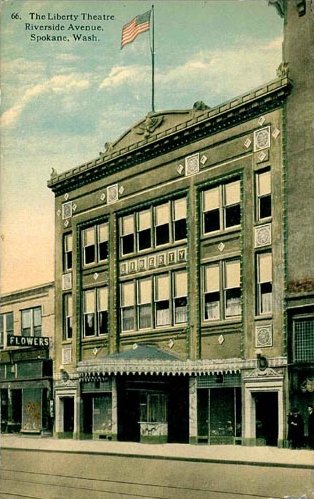 Postcard view of the Liberty Theatre, date unknown
---