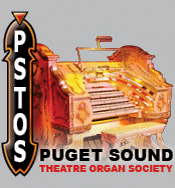 ---
American (Post Street) Theatre - 2/ Robert Morton
Spokane, Washington
&nbsp
Back to the Washington Original Theatre Installations page
According to the Junchen opus lists, two theatre organs were shipped to the American Theatre:
Two-manual Marr & Colton, 1925
Two-manual Robert Morton, 1925
&nbsp
The 1925 dates cannot be confirmed. It's possible that there were two locations for the theatre which, after 1934, operated under the name "Post Street Theatre."
&nbsp
Fate of the Marr & Colton instrument is unknown.
&nbsp
According to George Perks of Spokane, the Robert Morton instrument was... "moved to Wallace Idaho and played in a Masonic temple then later moved to Spokane by Harold Currier. He installed it in his South Hill home."
&nbsp
George acquired the instrument and connected several components to the former Eastern Washington University Showalter Hall Kimball which he also owned.
---