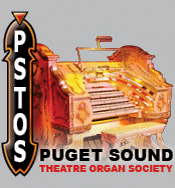 ---
Smith Residence - 3/8 Smith
Seattle, Washington
Smith installation timeframe: 1960 - 1961
Wurlitzer installation timeframe: 1961 - 1963
&nbsp
Back to the Northwest Theatre Organ History: Residences page
Stan Smith had two different residence organs:
The first was a 2/9 Smith originally installed in 1924 in Emunclaw's Liberty (Enumclaw) Theatre. In 1960, it was moved to the residence of Lou DuMoulin by Balcom & Vaughan. The console was enlarged to three manuals and several ranks were added. It was later moved to the Stan Smith residence. Stan was the father of popular Northwest organist Greg Smith. The instrument is still owned by Greg and is currently in storage.
&nbsp

The second organ was a 2/5 Wurlitzer Style B, opus 1022 from the Anacortes Empire Theatre. Balcom & Vaughan installed it in 1961 for a cost of $3,796. This organ is now owned by Russ & Jo Ann Evans of Kenmore and forms the basis of their 3/17 residence organ.
---