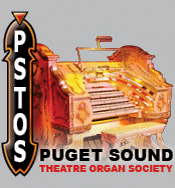 ---
Orpheum Theatre -
Seattle, Washington
3rd at Madison
&nbsp
Back to the "New" Orpheum Theatre page
The first Orpheum Theatre opened in May 1911. It was located at 3rd & Madison streets in downtown Seattle.
&nbsp
The Junchen opus lists refer to a Kimball organ for the Orpheum, but no specifics about the instrument or install date can be found.
&nbsp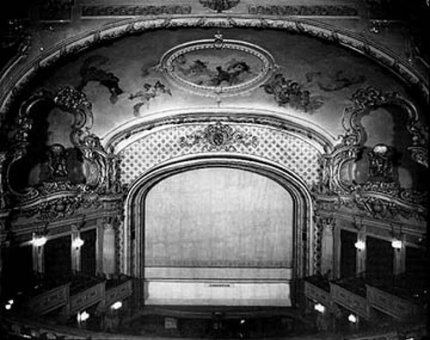 The ornate auditorum
&nbsp


Grand Foyer, c.1912
&nbsp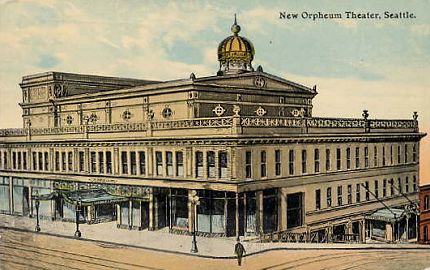 Postcard view of the Orpheum Theatre's 3rd Avenue entrance, c.1912
&nbsp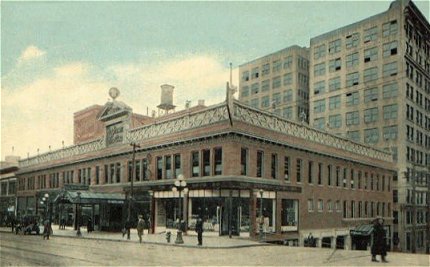 Another postcard view
&nbsp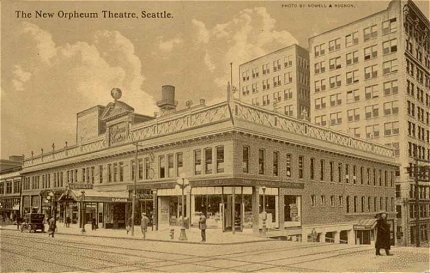 &nbsp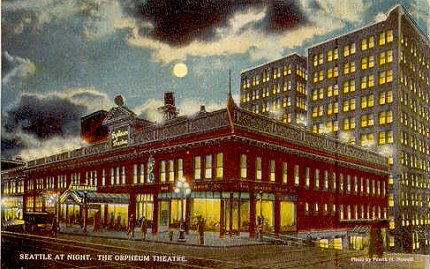 &nbsp
In 1927, a new Orpheum Theatre was built at Westlake & Stewart Streets.
---