---
Neptune Theatre - 3/15 Kimball
Seattle, Washington
1303 N.E. 45th at Brooklyn Avenue
Organ installation timeframes:
1st organ: 1921-1943
2nd organ: 1980's-1998
&nbsp
Back to the Washington Original Theatre Installations page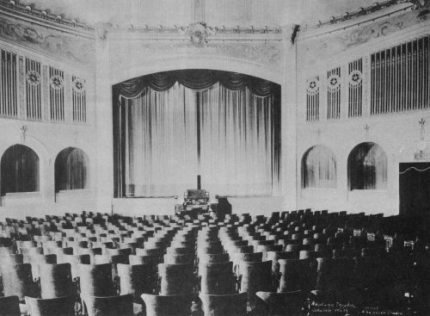 Neptune Theatre auditorium. Three-manual Kimball console is visible in center of orchestra pit.
&nbsp
The Neptune Theatre opened on November 16, 1921 and was part of the Jensen & Von Herberg chain. A three-manual Kimball theatre organ (opus 6622) was installed in 1921.
&nbsp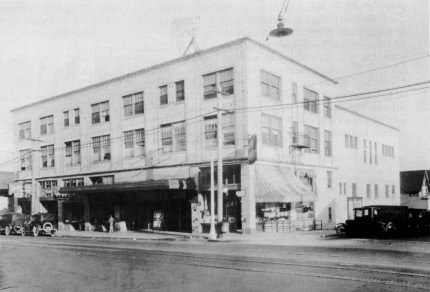 Neptune Theatre building, c.1920s. Note minimal signage.
&nbsp
In 1943, the organ was moved by Balcom & Vaughan to McKinley Auditorium at Seattle Pacific College.
&nbsp

| | |
| --- | --- |
| The organ was eventually purchased from the college by Mark Reed of Portland and has since been broken up for parts. The console was purchased by Terry Robson of Portland and later Dean Peden of Aloha, Oregon. Dean plans to outfit it with electronics. The pneumatic guts of the console ended up with Harold Schwanke in Salem but were never used. | Neptune ad, 1941 |
&nbsp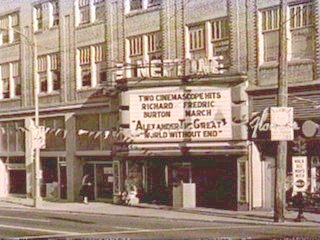 c.1956 view of the Neptune marquee
&nbsp
As of 2001, the theatre still exists as a first-run movie house.
&nbsp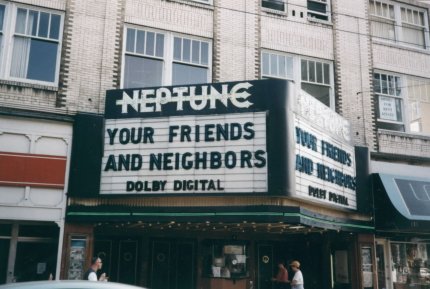 c.1998
&nbsp

---
2nd Organ
&nbsp
Organ installation timeframe: 1980's - 1998

For a brief time in the mid 1980's, the theatre had another pipe organ installed. It was a hybrid instrument with Robert Morton, Kimball and Wurlitzer components controlled by a two-manual Robert Morton console. The project was led by Mike Wallace.
&nbsp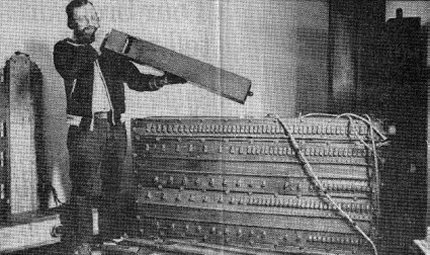 Picture of Mike tooting a Tibia from a Seattle Times article on the project
&nbsp


A 1994 picture of the re-installed Morton console. Note the sound equipment and gold colored curtains added during the remodel.
&nbsp
The majority of this instrument was from the Whitting residence organ.
&nbsp
Unfortunately, the theatre was sold in the mid-1990's and the new owners did not want the organ.
&nbsp
In the Fall of 1998, the instrument was purchased and removed from the theatre by Wesley Spore and Francis Riley of Seattle.
---
In 2003, the console was donated to the Pipe Organ Foundation and subsequently auctioned on the eBay Internet auction site.
&nbsp

---