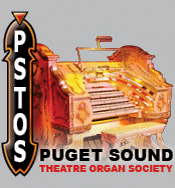 ---
Music Box Theatre - 2/5 Robert Morton
Seattle, Washington
1414 5th Ave.
Organ installation timeframe: 1928-1958
&nbsp
Back to the Washington Original Theatre Installations page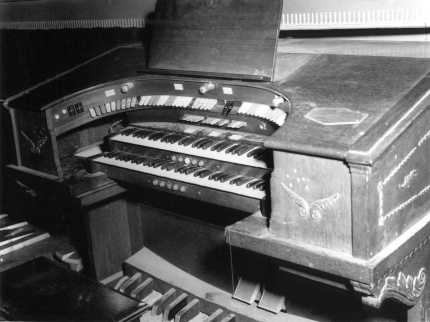 Music Box Theatre two-manual Robert Morton console, date unknown
&nbsp


Music Box Theatre, c.1974
The Music Box Theatre opened on August 2, 1928. The architect was Harry Bittman.
&nbsp
The theatre had a 2/5 Robert Morton organ. The instrument was later moved in 1958 to a Seventh Day Adventist Church in Mountlake Terrace then sold to Tom Kaasa in 1970. The console for this organ was visible for many years under a blue tarp on the front porch of his Green Lake area home!
&nbsp
In the mid-1990's, the instrument was purchased by Bob Zat of Seattle and has since been dispersed for parts. The console went to Mike McDonald of Centralia.
&nbsp
The Music Box Theatre building was demolished in 1987.
&nbsp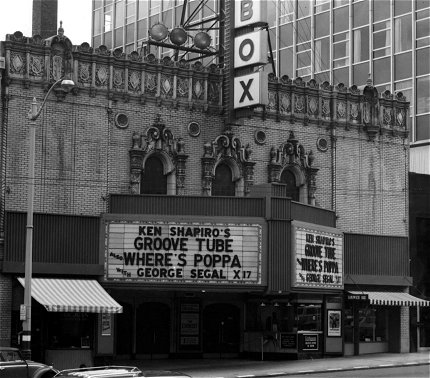 Elaborate facade detailing
&nbsp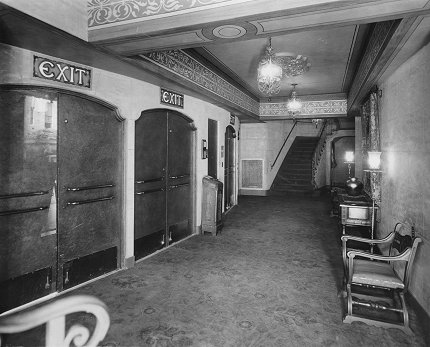 5th avenue entrance, c.1936
&nbsp


Men's lounge, c.1936
&nbsp


Music Box auditorium. Organ console is visible in orchestra pit, c.1936
&nbsp
Interior/exterior photos and historical facts courtesy Steven Levin, 2002
&nbsp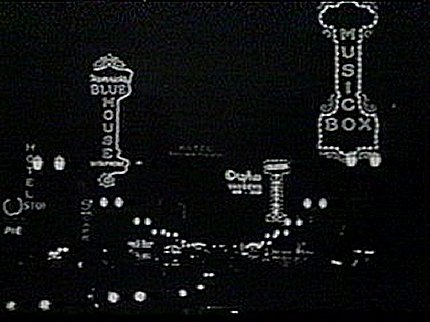 5th Avenue looking North, date unknown. In addition to the Music Box, signage for the Blue Mouse, Coliseum and Orpheum theatres is also visible.
&nbsp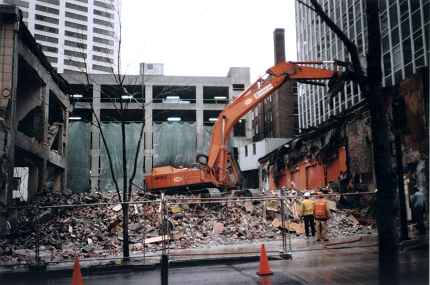 February 28, 1987. Photo, courtesy Jeff Fox
---