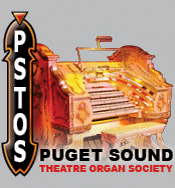 ---
French Residence - 3/10 Wurlitzer
Seattle, Washington
Organ installation timeframe: 1960 - 1970

Back to the Northwest Theatre Organ History: Residences page

The Don French residence organ was previously installed in Seattle's Show Box Club on 1st Aveune and originally installed in North Bend, Oregon's Liberty Theatre.
&nbsp
While in the Show Box Club, the organ gained a three-manual console (modified from a two by Balcom & Vaughan). In 1969, Don purchased a "factory" three-manual console from Wurlitzer opus #935, a Style 260 from the State Theatre, Cleveland Ohio. It is not known if he ever had this console connected.
&nbsp
In the early 1970's, the organ was sold and Brian Ingoldsby installed it at Steve's Gay Nineties restaurant in Tacoma.
---
Excerpt from The Console magazine, September 1965 (pp10):
&nbsp
French, who is the present chairman of Puget Sound Chapter, is in the process of installing a 3m/10r Wurlitzer in his basement. "My big ambition is to hear it this year," he said. He recently visited the Los Angeles area and was invited to play an "opening" concert (if an organist is on hand when the organ maintenance group gets ready to close up before the theatre opens for the day, they usually 'con' him into playing for the early patrons until the first film is screened--Ed) on the Kimball.
&nbsp
Regarding his Wurlitzer, French noted that he has checked his chests and releathered where necessary. He plans to remodel his console; it was a 2m/8r remodeled by Balcom & Vaughan to a 3m/8r. He has acquired another relay, a Morton oboe horn and clarinet (the original was replaced with a krumet) and a Wurlitzer marimba. He recently purchased a Kimball pressure piano action in Portland and plans to use it in the installation. He said he will have some work to do, but still plans to hear the organ play before midnight, December 31st.
---