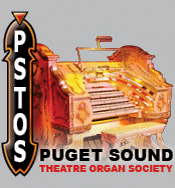 ---
Garden of Allah Club - 2/10 Wurlitzer
Seattle, Washington
1st Ave.
Organ installation timeframe: 1939 - 1953
&nbsp
Back to the Northwest Theatre Organ History: Restaurants page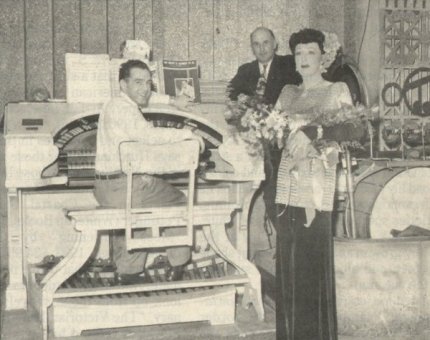 Performers at the Garden, c.1948
&nbsp
The Garden began as a prohibition speakeasy in the basement of the old Arlington Hotel.
&nbsp
A 2/10 Wurlitzer was installed in 1939 by Balcom & Vaughan and was originally Opus #379, a Style 210 from Eugene Oregon's Rex Theatre.
&nbsp
In 1953, the instrument was purchased by Alden Bice of Seattle. Eugene Nye's detailed records indicate that the instrument was lost in a fire, but this cannot be confirmed.
| | |
| --- | --- |
| | |
These photos, possibly taken during the removal, show the Chrysoglott and another percussion (left photo) and the well-used console.
---
The following rememberance is from William Hansen via the PIPORG-L Internet mailing list:
&nbsp
"The WWII years in Seattle were good for business along the Third Street row of bars. One of them, the "Garden of Allah" had Balcom and Vaughan install a two manual theater organ. If the organ in the Tokyo bar had seen a lot of drunken businessmen, it was probably outdone by the drunken sailors in Seattle.
&nbsp
When we (Bill Bunch, Alden Bice and several others) removed that organ in the early fifties, it no longer played (as far as I can remember), but was quite intact despite the very worn surroundings of the room.
&nbsp
Quite a bonus on that job. Under the beer-soaked pedalboard were quite a few silver dollar-tips that missed their mark. (What organist would be up to playing for the drunken sailors, much rather being struck by heavy silver dollars (which were not an uncommon currency in the West of the 1940s)."
---