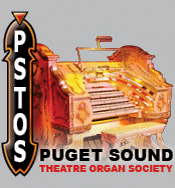 ---
Seeley Theatre - Photoplayer
Pomeroy, Washington
67 Seventh Street
&nbsp
Back to the Washington Original Theatre Installations page
Historical information from the former Click Pomeroy web site: http://www.clickpomeroy.com/tourism (no longer functional) &copy 2000 Click Pomeroy
&nbsp


Seeley Theatre, date unknown
The original Seeley Theatre was a wooden hall on the corner of 7th and Columbia, built before the turn of the century. The wooden chairs with leather strap seats saw the use of many patrons.
&nbsp
The new theatre would be something more; an opera house for stage shows, vaudeville and the new silent movies. Building was started in 1911, and contracts for design and materials went to Portland, Seattle, Minneapolis and Chicago.
&nbsp

| | |
| --- | --- |
| On November 24th of 1913, the New Seeley Theatre, a three and a half story brick structure with a performance stage, opened to a crowd of 713 people to see the London play, "Bunty Pull the Strings." The lucky ones got to pay $10.00 to sit in the double box seats. Many a days labor went to get you and girl a choice seat for $5.00. | Advertising curtain |
&nbsp

To stand in the lobby still cost you $.75. The hand painted advertising curtain, now one of the only remaining working ones in the United States, opened to enthusiastic applause.
&nbsp
The new Seeley Theatre saw a progression of traveling shows, community events and the advent of the "TALKIES". It survived the great depression era and the movie of the decade, "Gone with the Wind", drew long lines.
&nbsp
For almost forty years the Seeley stood unchanged, a little wear and tear, a new neon sign and empty seats.
&nbsp
In the 50's the box seats were removed to allow for the showing of cinemascope films on a wide screen. In the 60's the lobby was remodeled to give a newer more competitive look. The stage was closed off to house a refrigeration and repair shop... the footlights dimmed, the balcony closed, the staircases removed, the dressing rooms housed not choruses, leading ladies, and gentlemen... but accumulated storage and debris.
&nbsp
Even as most of the old "Opera" houses were being torn down, allowed to deteriorate or converted to offices and warehouses, the Seeley still had her chandeliers, her curtains and her unrivaled acoustics. Although her outward appearance is a little tattered and made over, her form shows that she is a Lady of Distinction.
---