---
Avalon Theatre - 2/4 Wurlitzer, Style B
Olympia, Washington
308 4th Ave E.
&nbsp
Back to the Washington Original Theatre Installations page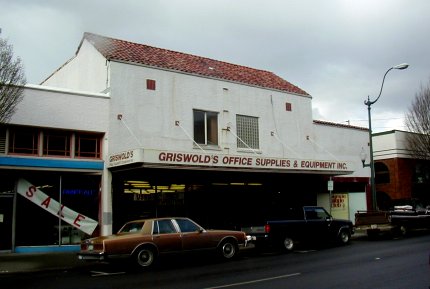 Avalon Theatre building, c.2001
&nbsp
The Avalon Wurlitzer (opus #1449) was originally installed in 1926 at Seattle's Montlake Theatre.
&nbsp
In 1941, the organ was removed from the theatre and then owned by several Puget Sound individuals including: Robert Dyer, Kenneth Graves, Alden Baunsgard and Woody Presho. The instrument's current status is unknown.
&nbsp
As of 2001, the Avalon theatre building still exists. It is currently occupied by an office supply store. Note bricked-in decorative round window ports barely visable under the red brick squares.
---