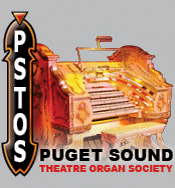 ---
Blackwell Residence - 2/10 Wurlitzer (in progress)
Issaquah, WA
&nbsp
Back to the Private Residence Installations page

A previous installation of opus #1617
The core of the instrument is a six rank Wurlitzer Style D opus #1617 from the Paramount Theatre, Provo Utah.
&nbsp
A previous owner, John Dobson of Salt Lake City, traded the original D Trumpet for a Morton 16' Tuba. He also added a Morton Clarinet and Wurlitzer Kinura.
&nbsp

John Dobson, c. 1967
&nbsp
The Morton ranks are from a 3/10 originally installed in the Uintah (Crest) Theatre in Provo Utah. According to Dobson, the Kinura rank is from Grauman's Chinese Theatre in Hollywood California although this cannot be confirmed.
Other parts including the toy counter and organ piano were gathered from various sources in the Portland and Seattle areas.
&nbsp
The chamber layout and rank list for the 2m/10r instrument are as follows:
&nbsp

Main
16 Diaphone/Open (85 pipes)
16 Bourdon/Flute (97 pipes)
&nbsp 8 Violin (85 pipes)
&nbsp 8 Violin Celeste (73 pipes)
&nbsp 8 Vox Humana (61 pipes)
&nbsp Marimba Harp
&nbsp Chrysoglott
&nbsp Traps
Solo
16 Tuba/Harmonic Tuba (73 pipes)
16 Tibia Clausa (97 pipes) **
&nbsp 8 Clarinet (61 pipes)
&nbsp 8 Orchestral Oboe (61 pipes)
&nbsp 8 Kinura (61 pipes)
&nbsp Glockenspiel
&nbsp Xylophone
&nbsp Piano
&nbsp Chimes
** 16' octave, Robert Morton Bass Flute

Detailed stoplist information

Style B console before modifications
The console is an enlarged two-manual panel-style originally from Portland's Chaldean Theatre, opus #1132, a Style B. The original Style D console has been sold.
&nbsp
The stoprail from another larger two-manual Wurlitzer console has been fitted into the Style B cabinet. This stoprail has 63 tabs. A second swell shoe and two "piano" pedals have been added. The original pneumatic blowbox has been rebuilt for the main stop rail. The back rail will have 31 SynDyne stop action magnets. Each manual will have 10 divisional pistons. The Solo manual will also have 5 general pistons.
&nbsp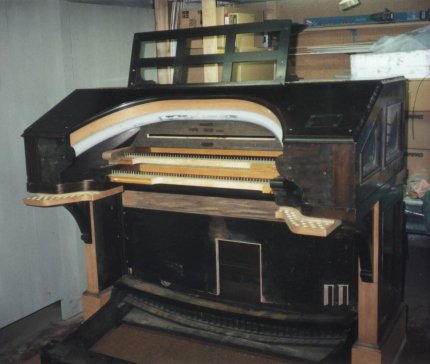 March 1999 - Console just prior to refinishing showing various re-veneering, swell shoe and piano pedal cutouts, pull out drawers, piston rail and stop rail modifications.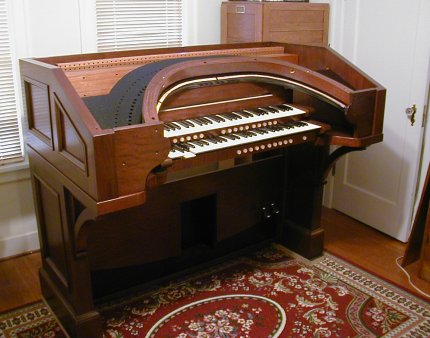 May 2001 - Refinished console, rebuilt blow box, stop rail, piston rails, manuals and piano pedals.
| | |
| --- | --- |
| Refinished pedalboard, swell shoes and toe pistons, February 2006 | Rebuilt stoprail ready to go back in the console, July 2006 |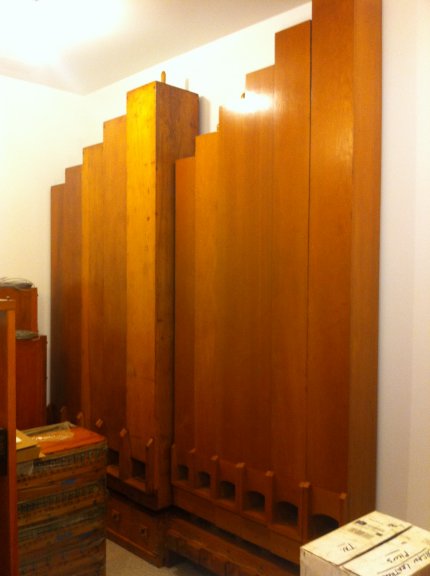 First pic of the new Issaquah pipe chamber! 16 Tibia and 16 Bourdon installed. Summer 2012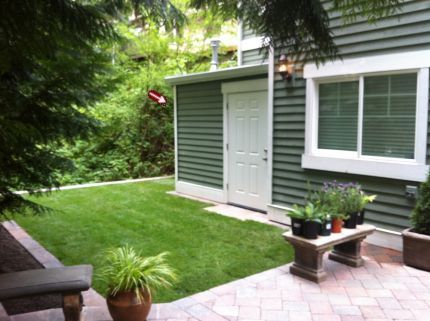 Blower shed, Summer 2012. Note 42" wide door!

See pics of the prior Seattle installation
---
Acknowledgements!
Russ Evans: Rebuilt and releathered ALL manual chests, offsets, swell shades, marimba, xylophone, glockenspiel, chimes, pedalboard, swell shoes, console winker, stop tab pneumatics and too many other things to list!
Barbara Graham: Manual chest wiring
Dave Elwood: Releathered all regulators and the combination action blow box
Ray Whelpley: Metal pipework repairs
Brian Edwards: Pipe chamber and music room construction
Suppliers:
Old Friend's Furniture, Vancouver WA: Console refinishing
Artisan Instruments, Kenmore WA: Relay system
P&S Organ Supply Ltd, U.K: Manual key recovering
Hesco Incorporated, Hagerstown MD: Stop tab engraving
Organ Supply Industries, Erie PA: Wurli Tuba and Orch. Oboe pipe repairs, Wurlitzer replica pedalboard naturals, PVC flanges and lots of other parts
Carlton Smith, Indianapolis IN: Swell shoe kick switch
Ken Crome, Reno NV: Wurlitzer replica thumb piston parts, stop rail lights and swell shoe potentiometer kits
Central Fabricators, Seattle WA: Custom sheet metal and flanges
United Electric Motors, Seattle WA: Motor rebuild and bearings
Boston Fincor: VFD/Phase convertor & speed control
Bellevue Plating, Bellevue WA: Nickel plating for all console parts
---