---
Granada (Rose) Theatre - 2/6 Wurlitzer, Style B "Special"
Everett, Washington
2926 Wetmore Ave.
&nbsp
Back to the Washington Original Theatre Installations page
According to Everett Public Library resources, the Granada Theatre was originally know as the Rose Theatre and opened in 1910. The Rose Theatre was nearly back-to-back with the Everett Theatre.
&nbsp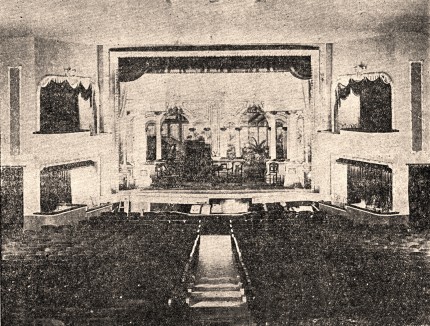 Rose Theatre, c.1911. Photo courtesy Everett Public Library
&nbsp
The Rose was remodeled and became the Granada Theatre in 1927. The renovation included installation of a Wurlitzer Style B "Special" opus #1769 shipped from the factory in October 1927. The special designation was due to the addition of a Diapason and Tibia to the standard 4 rank Style B specification.
&nbsp
The Granada was among several Everett movie houses that closed in the mid to late 1950's, but the building lingered for a few more years as Chuck Lee's Swim School with a swimming pool installed where the main floor seating used to be.
&nbsp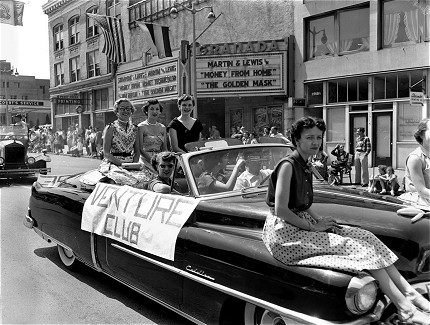 A glimpse of the Granada Theatre marquee, c.1953. Photo courtesy Everett Public Library
&nbsp
In 1953, Wally Stevenson contracted with Balcom & Vaughan Organs to have the instrument installed in his West Seattle home. According to Wally, the organ was installed in the proscenium at the theatre.
&nbsp
In 1966, Andy Anderson of West Seattle bought the instrument.
---