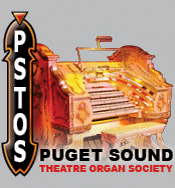 ---
Sprague Residence - 3/28 hybrid
Burien, Washington
Organ installation timeframe: 1931 - 2012
&nbsp
Back to the Northwest Theatre Organ History: Residences page
Hollister Sprague's residence organ was installed in 1931-1933 by Balcom & Vaughan. It included a combination of parts from several instruments including:
Estey (opus 3001) purchased new by Mr. Sprague in 1931 and installed in the main house.
2/10 Estey (opus 2277) from the Irvington Theatre in Portland
2/5 Wurlitzer (opus 387) from the Liberty Theatre in Lewiston, Idaho.
&nbsp
The organ included other new Gottfried parts, many used parts and was controlled by a large, three-manual Kilgen console with eleven hand-carved panels.
&nbsp
The organ had three chamber areas:
Estey chests and pipework
Additional Wurlitzer, Gottfried pipework and percussions
Echo chamber located above a large stone fireplace
---
&nbsp
The former Spraque residence was sold in 2012 for $1M. The new owner initially planned to restore the pipe organ to playing condition but the chambers had sustained considerable water damage over the years due to roof leaks and not being heated in the Winter for several years. The owner ultimately decided to go with digital samples using the original Kilgen console. Neighbors have described the thrill of experiencing an annual silent movie series in the massive ballroom at the residence.

---