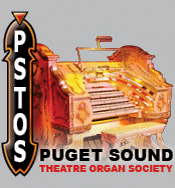 ---
Whelpley Residence - 3/12 Wurlitzer
Bellevue, Washington
&nbsp
Back to the Northwest Theatre Organ History: Residences page

&nbsp

Ray Whelpley is one of the finest craftsmen you'll find, and the meticulous quality of his work is worthy of the highest praise. Not only has he totally restored the Wurlitzer, he also acquired a player piano that had been severely damaged in a fire. Ray painstakingly brought it back to life, and now it can be played from the Wurlitzer console as well.

The Whelpley's Wurlitzer was previously installed in two Puget Sound area skating rinks:
1938 - Playland Amusement Park Skating Rink in Seattle
1943 - Rollerfair Rink (aka Skateland) in Everett
&nbsp
The Whelpleys acquired the organ in 1965.
&nbsp
The instrument was originally shipped in August, 1921 to the San Francisco Wurlitzer store/warehouse. It was a Style 170, opus #451. In 1922, the organ was sold to the Ellensburg Theatre in Ellensburg, Washington.
&nbsp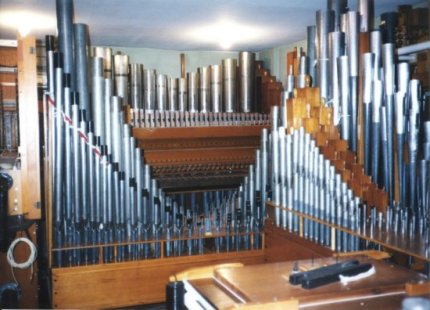 &nbsp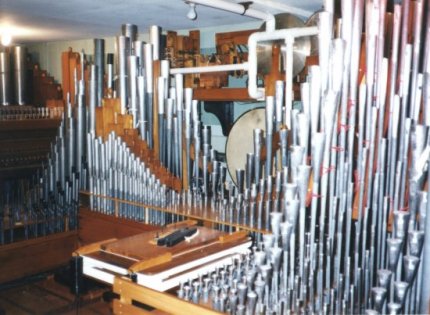 Perhaps the most impressive feature of the Whelpley instrument is the replica Wurlitzer pneumatic relay. It took several years to build and follows exact Wurlitzer specs in every detail.
&nbsp
Ray's technical expertise has not been limited to just his own Wurlitzer. Here he is shown inside the Main chamber of the Seattle Paramount 4/20 Wurlitzer. PSTOS members were very involved in the 1960's getting the long-silent instrument to play again.
&nbsp

c.1965
---