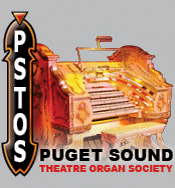 ---
Columbia Theatre - 2/6 Aeolian
St. Helens, Oregon
212 S First St.
&nbsp
Back to the Oregon Original Theatre Organ Installations page
The Columbia Theatre had a 2/6 Aeolian (opus #1669) installed in 1928 for a cost of $6,000.
&nbsp
<--- This handbill advertised the opening on May 24, 1928.
&nbsp
The organ was moved in 1938 to the Mizpah Presbyterian Church in Portland and later to the Bible Baptist Church. According to Bob Rickett, Jerry Gilmore moved the instrument to a Lutheran church in the Ladd's Addition neighborhood of Southeast Portland. Jerry modified the console, replacing the horseshoe stoprail with a straight rail.
&nbsp
The organ was sold in 1967 to Jerry Duffy of Portland. The instrument had several additions over the years, ultimately becoming a 3/14.
&nbsp

---