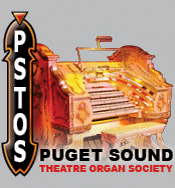 ---
Moreland Theatre - 2/6 Robert Morton
Portland, Oregon
6712 SE Milwaukie Ave.
&nbsp
Back to the Oregon Original Theatre Installations page

Moreland, c. 1999
The Moreland Theatre originally had a 2/6 Robert Morton installed in 1925.
&nbsp
The instrument was later moved to the Congregational Church in Salem, Oregon minus all percussions.
&nbsp
The organ was eventually sold to a hobbist in Eugene. Upon his death, the widow sold it to Bert Braecher of Golden Colorado. Ed Maas and Bob Rickett helped to remove the organ and pack it for shipment to Colorado.
&nbsp
As of 1999, the Moreland still exists as a first-run movie house.
| | |
| --- | --- |
| Entrance foyer | View across Milwaukie Ave |
&nbsp

---
&nbsp
From the Oregon Historical Society web site:
&nbsp
The 675-seat Moreland Theatre opened in 1926. Retaining its original name, it has operated as a theater ever since. Like many other neighborhood theaters built in the 1920s, the Moreland initially presented vaudeville acts along with silent pictures. In the 1930s it abandoned stage shows in favor of talking pictures. The Moreland Theatre changed with the times, updating equipment and keeping pace with new technology while retaining its single auditorium and distinctive neighborhood appeal.
---