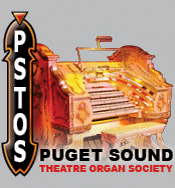 ---
Majestic (United Artists) Theatre -
1st organ: 2/9 Wurlitzer, Style 4 "Special" (opus 173), 1918-1927
2nd organ: 2/8 Wurlitzer, Style 190 "Special" (opus 1936), 1928-1955
Portland, Oregon
8th St., downtown
&nbsp
Back to the Oregon Original Theatre Installations page
1st organ: The Majestic Theatre originally had a 2/9 Style 4 "Special" Wurlitzer (opus 173) shipped from the factory in June of 1918. The addition of a Tibia Clausa and Marimba gave the instrument its "Special" designation.
&nbsp
Many Portland organists played the Majestic including Nell Berry and Cecil Teague.
&nbsp
In late 1927, the Majestic Theatre building was sold to the United Artist's chain and Wurlitzer opus 173 was removed. It was replaced in 1928 by opus 1936, a new 190 "Special." Opus 173 was subsequently moved to the New Rivoli Theatre.
&nbsp
In the 1960's, opus 173 was purchased from the Rivoli Theatre by Paul Turchan of Portland. Paul added several ranks to make it a 2/12.
&nbsp
After Paul Turchan's death, the instrument sat unused for many years until it was purchased in 1997 by Bob & Michele Rusczyk. It is now playing in their Vancouver, Washington home. The original console was sold to Art Thompson of Portland and then later given to an individual in Australia.
&nbsp

---
&nbsp
2nd organ: In 1928, opus 1936 was the last factory installation of a Wurlitzer in the state of Oregon.
&nbsp
In 1955, the organ was moved to the Roller Gardens Rink in Federal Way, Washington.
&nbsp
In 1965, it was purchased by Harold Musolf Jr. of Seattle.
&nbsp
In 1984, the organ was sold for parts. Jerry Gould of Maple Valley retained the console, chests, regulators and trems for use in his residence studio instrument. Several of the pipe ranks are now part of Jay Palmer's residence organ in Lynnwood, Washington.
---