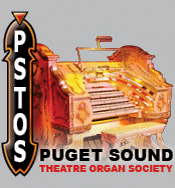 ---
Radio Station KOIN (CBS) - 3/6 Robert Morton
Portland, Oregon
Organ installation timeframe: 1935 - 1955
&nbsp
Back to the Radio Stations page

Organ console in the KOIN lobby at the New Heathman Hotel, c.1930's
&nbsp



Lobby of KOIN Radio in the New Heathman Hotel
&nbsp


New Heathman Hotel, c. 1938
KOIN radio started out in 1926 in the basement of the original Heathman Hotel in Portland. The "New" Heathman Hotel was built in 1927, and KOIN eventually moved its studios to the new building.
&nbsp
Between 1933 and 1939, several modifications were made to the mezzanine level to accommodate the expanding needs of KOIN.
&nbsp
In 1935, a 3/6 Robert Morton theatre organ was installed by Balcom & Vaughan.
&nbsp

This organ was originally from Astoria's Peoples Theatre, later installed in Seattle's Olympic (Town & Country) Theatre.
&nbsp
The instrument was controlled by a three-manual Wurlitzer console (enlarged from a two-manual -- standard practice in many Balcom & Vaughan installations). Two Wurlitzer ranks were added, a Style D Trumpet and Tibia.
&nbsp
While headquarted at the New Heathman, KOIN had a larger staff of musicians and entertainers than all the other Portland stations combined.

Performers, c.1931
&nbsp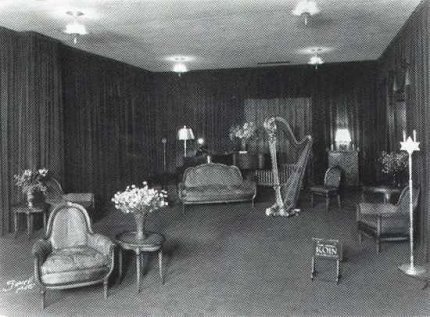 KOIN studios
&nbsp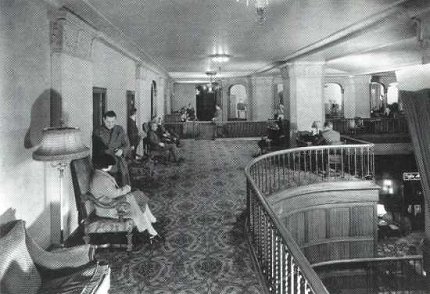 Mezzanine level
&nbsp
KOIN occupied its Heathman studios until 1953 when its entry into the television era required a move to larger facilities.
&nbsp
In 1955, the organ was moved to St. Paul's Episcopal Church in Oregon City. It was eventually broken up for parts by Mike Dillon. The Trumpet went to Dale Haskin and the Tibia to Bert Hedderly.
&nbsp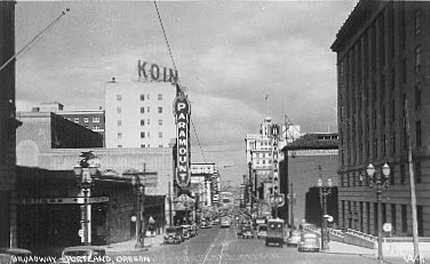 KOIN studio signage atop the New Heathman Hotel, date unknown.
&nbsp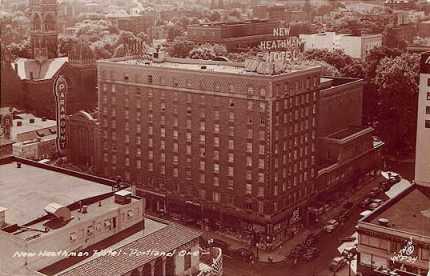 New Heathman Hotel, date unknown. Paramount Theatre on left.
&nbsp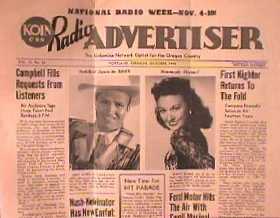 The KOIN CBS "Radio Advertiser," c.1945
&nbsp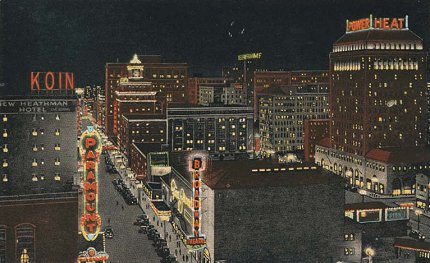 Postcard view of Broadway looking North, c.1930's
---