---
Ingram Residence - 2/4 Wurlitzer
Portland, Oregon
&nbsp
Back to the Northwest Theatre Organ History: Residences page

Ingram residence console, c.1973
&nbsp
Don Ingram's residence organ was based around a 2/4 Wurlitzer, opus 818 originally from Portland's Alhambra (Mt. Tabor) Theatre then moved to the Lincoln Theatre together with parts from Oregon City's Liberty Theatre Wurlitzer.
&nbsp
The console pictured above is most likely from the Alhambra Theatre since the Liberty Theatre had a piano style console.
&nbsp
After Don's death, the organ was purchased by Steve Bray of Portland.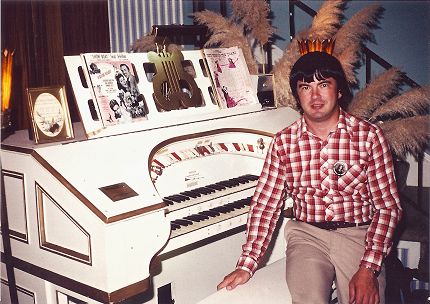 Jeff Fox, 1983
---