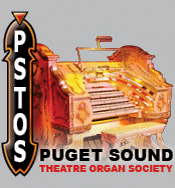 ---
Ice Arena Rink - 2/8 Kimball
Portland, Oregon
&nbsp
Back to the Skating Rinks main page
The Ice Arena organ was originally installed in the D&R Theatre in Aberdeen, Washington.
&nbsp
Editor's note: The Junchen opus lists for Balcom & Vaughan incorrectly name this theatre the "T&D Theatre." The correct name is "D&R."
&nbsp
Balcom & Vaughan installed the organ at the rink in 1944. It was B&V opus #401.
&nbsp
When the rink closed, the organ was sold to a party in lower Alameda and installed by Cleo DeAutrey. It was later purchased by Dave Markworth.
---