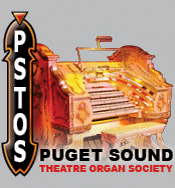 ---
Hedderly Residence - 2/6 Wurlitzer
Portland, Oregon
&nbsp
Back to the Northwest Theatre Oregon History: Residences page

Console of the Hedderly Wurlitzer, c.1973
According to Bob Rickett, Bert Hedderly's residence organ started out as a 2/3 Wurlitzer, Style 40 (opus #169) originally installed in the Peoples Theatre in Chicago then later moved to a church in The Dalles, Oregon. Several ranks were added (including the Tibia from the KOIN Radio organ) making it a 2/6.
&nbsp
The instrument's current status is unknown.
---