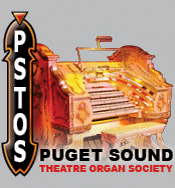 ---
Andriesian Residence - 4/21 Barton - Wurlitzer
Cottage Grove, Oregon
&nbsp
Back to the Northwest Theatre Organ History: Residences page

Console of the Andriesian Barton-Wurlitzer
Dr. Dan Andriesian bought the former Garrick Theatre Wurlitzer (opus #1402) from the widow of Sal Cargill of Lake Minnetonka, Minnesota in 1965. The instrument was shipped by rail car to Oregon and installed in a special large studio constructed for the organ.
&nbsp
According to Dr. Andriesian, the original three-manual console had been severely "butchered" by Cargill, so he bought the large four-manual Barton console originally from the Highland Theatre in Chicago. Barton consoles were quite rare in the Pacific Northwest.
&nbsp


Don Simmons at the Barton console
After the first concert, there was a small fire but no damage to the organ. The instrument eventually grew to 21 ranks. Dan soon lost interest in the organ and sold it for parts. The Barton console went to an individual in California. It was stored in a warehouse that burned to the ground.
&nbsp
Organ Chapter ATOS often held their meetings at members' homes. Here popular Portland organist Don Simmons is shown playing the Andriesian instrument for members in April, 1965.
---