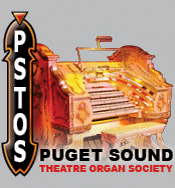 ---
Idaho (Rialto) Theatre - 2/5 Wurlitzer, Style B "Special"
Twin Falls, Idaho
&nbsp
Back to the Idaho Original Theatre Installations page
The Idaho Theatre originally had a Style B "Special" wurlitzer (opus #1397) installed in 1926. According to George Brown of Twin Falls, the theatre was a one level house and the organ was installed in a box chamber at the side of the stage. A local and popular blind organist, Jay Hill, played the organ. The theatre was torn down in the 1950's or early 60's.
&nbsp
According to the Walton opus list, the organ was eventually moved to a Latter Day Saints church in Salt Lake City, Utah. Interestingly, the console and chimes for this organ showed up on the eBay Internet auction site in August, 2001. See below.
&nbsp

---
&nbsp
Souvenir promotional portrait cards, courtesy of the Idaho Theatre. Collected by theatre patron Dorothy Parks in 1922 & 1923. Click to see the reverse.
&nbsp
Click to see the reverse

| | |
| --- | --- |
| Wallace Reid card, c.1922 | Bebe Daniels card, c.1923 |
&nbsp

Editor's note: The actor Wallace Reid's last name is mispelled on the reverse
---
&nbsp
Interestingly, the console and chimes for this organ showed up on the eBay Internet auction site in August, 2001. Here are the pictures from the ad:
&nbsp

| | |
| --- | --- |
| Style B " Special" console | |
&nbsp

| | |
| --- | --- |
| Sides, back and top were re-veneered in oak | |
&nbsp
&nbsp

| | |
| --- | --- |
| | Main cable tag, dated June 30, 1926 |
&nbsp

| | |
| --- | --- |
| 18 note Deagan chimes and action | |
&nbsp
&nbsp
Here is the descriptive text from the eBay ad. Contrary to the seller's description, Wurlitzer did produce consoles with oak veneer. In this case, however, the veneer was probably added when the organ was moved to the church since only the sides, top and back were done.
&nbsp
Wurlitzer Theatre Pipe Organ Console Rare Oak
&nbsp
Description
&nbsp
Wurlitzer Theatre Pipe Organ Console in Rare Quartered Oak Case This beautiful console was originally commissioned for a theater in Twin Falls Idaho. The number on the tag reads X5710 and it is dated June 30, 1926. It is quite rare because the case is veneered in stunning quarter-sawn oak. A friend in the business told me that Wurlitzer never made consoles in anything but mahogany - well here's the exception that proves the rule! This organ started out as a stock mahogany unit and the oak veneers and panels were installed at the factory on top of the mahogany! As you can see from the photos, both keyboards and pedal board are in excellent condition. One key is missing its original ivorine top so I am including a genuine ivory replacement. The key contacts have been replaced under both manuals with newer contacts by Arndt. Some of the stop tabs were removed by a previous owner and the second touch springs and pins are missing from the two manuals though they are in place on the pedal board. These can be replaced without too much trouble. The stop tabs are as follows: Pedal - Bourdon 16, Open Diapason 8, Cello 8, Flute 8. Accomp - Lieblich Gedackt 16, Bourdon 16, Vox Humana t.c. 16, Open Diapason 8, Salicional 8, Flute 8, Vox Humana 8, Dulciana 8, Salicet 4, Flute 4, Vox Humana 4, Octave 4, Dulcet 4. Solo - Contra Viol t.c. 16, Bourdon 16, Open Diapason 8, Salicional 8, Voix Celeste 8, Flute 8, Vox Humana 8, Octave 4, Salicet 4, Voix Celeste 4, Flute 4, Twelfth 2 2/3, Piccolo 2, Cathedral Chimes. There are 100 magnets and valves inside the console to control up to 50 stop tabs so the console can be expanded to handle additional ranks quite easily. There are also an additional 14 magnets and valves to control the main tremolo, vox tremolo, 2 solo 2nd touch functions and 3 accompaniment 2nd touch functions. There is a mother-of pearl button marked "bell" on the right and a set of toggle push buttons on the left that controlled some other function. In addition to the ranks previously mentioned, the original installation of the organ included Drums, Cymbal, Tambourine, Castanets, Wood Block, Tom Tom, Triangle, Sleigh Bells, Xylophone and Glockenspeil. The pedal board has 32 notes and is in good condition though the contacts are kind of beat up - may need replacing. There are 9 toe pistons and a swell pedal. The case is in very good condition with minor scratches here and there and the pedal board has scratches along the front where it has been set upright and slid on the floor. The console measures 36" deep by 51" tall by 63" wide. I'm sure the innards need releathering. All the magnets appear to be in very good condition. This is a very nice partially restored unit. It would probably be best to come pick this up yourself but it can be shipped. Weighs about as much as a large upright piano. Shipping/crating at buyer's expense. Good Luck and happy bidding! I'm also listing the chimes from this organ on a separate auction.
---
In September 2004, more parts from the organ appeared on the Theatre Organ Classifieds site:
&nbsp
Want to Sell: WURLITZER THEATER ORGAN FOR SALE
Category: Pipe Organs and Parts
&nbsp
WURLITZER THEATER ORGAN FOR SALE Opus 1397 (I think) Special Style "B", built for the Idaho Theater in Twin Falls, Idaho. Ranks are as follows: 16 foot Bourdon extended to a 8, 4 and 2 foot open wood flute. 8 foot open Diapason 73 notes. 8 foot Salicional 73 notes. 8 foot Celeste 73 notes. 8 foot Dulciana, 73 notes and 8 foot Vox Humana 61 notes. A copy of the original blueprints may be available soon. There are 6 offset wind chests for the pedal Bourdon and for the lowest seven notes of the 8 foot Diapason, and are also for the lowest 12 notes of the Salicional and Celeste. All but a few of the pipes are in great shape. The organ currently plays via MIDI to pipe interface (not included). The wind chests are in good shape. They appeared to have been re-leathered not to long ago. There are three reservoirs (two high-pressure and one low-pressure). The high-pressure reservoirs may need to be re-leathered but currently work. There are no 'toys', unfortunately. The blower is a 2 horsepower Orgoblo, 500 CFM-12 inches static wind pressure. The century motor is 110/220 volts single phase. The motor was just rebuilt a few months ago Herolo & Mielenz, Inc. It had new wiring and bearings installed and works great. There is no console or combination action, just the wind chests, pipes, reservoirs and blower. All the wind ducting will be included. There is a console available in San Pedro, California. I am sure a theater organ enthusiasts will appreciate what I have. More photos are available upon request.
&nbsp
Asking: $4000.00
&nbsp
Doug
Sacramento, CA USA
---