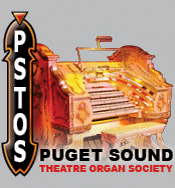 ---
University of Idaho Music Auditorium - 2/6 Robert Morton
Moscow, Idaho
&nbsp
Back to the Northwest Public Theatre Organ Installations page

Two manual console, c. 1960's
The University of Idaho instrument was originally from Moscow's Kenworthy Theatre. The Kenworthy family donated it to the university in 1936 and it was installed by Balcom & Vaughan in the ornate music auditorium in the Administration building.
&nbsp
The organ was dedicated at a Spring Concert in 1936. Two of the selections at the concert were "Intermezzo," by Bizet, and "Largo," by Handel. "Largo" was performed in conjunction with the University Symphony Orchestra. Organist for the occasion was Professor Hall Macklin, who retired as Chairman of the Department of Music in the summer of 1969.
&nbsp
Since the late thirties, the organ was used regularly by students for practice and recital and had been kept in playing condition with essentially no repairs. In the early fifties, a new organ was acquired for the new music building, and the new, straight organ became the preferred instrument for practice and concert. Even in 1960, there were signs that the Robert Morton would soon need some repair: the crash cymbal piston stopped working.
&nbsp
In the late 1960's, Paul Arndt and Norman Kelley re-discovered the instrument and did some work to make it playable again. In 1969, Music Department faculty Dr. Peterson and Miss Frykman, together with Paul Arndt, began to restore the instrument for the purpose of presenting concerts and silent movies. A number of programs were presented including silent movies accompanied by Bremerton's Lew Wells in February 1970 and Gaylord Carter in the mid-1970's.
&nbsp
ANALYSIS BY RANK AND CHAMBER
Left
Tibia (73)
Vox Humana (73)
Violin (73)
Chrysoglott
Orchestra Bells
Xylophone
Bass Drum
Tympani
Cymbal
Crash Cymbal
Right
Diapason (73)
Flute (97)
Clarinet (61)
Snare Drum
Tom-tom
Wood Block
Castanet
Tambourine
Bird Whistle
Chimes
&nbsp
The information above is from an article by Norman Kelley in Theatre Organ, April 1970.
&nbsp
Don Baker gave a concert in 1983. Unfortunately, the organ doesn't get much use anymore. As of 1999, it is used only occasionally.
---