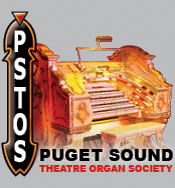 ---
Andy Crow
&nbsp
Back to the Northwest Organists page

Andy Crow at The Mt, Baker Theatre in Bellingham, Photo courtesy William G. Chapman, 2006

Andy Crow tribute slide show (Oct. 24, 2015) - 21MB
Andy Crow is well known throughout the Northwest as a top-notch musician, equally at home on the organ and piano. Rich harmonies and creative arrangements have been a hallmark of Andy's style.
&nbsp
Andy has played organ since age ten, at which time his teacher told him "he would never learn, never paid attention!" He later attained a Bachelor of Music degree from the University of Redlands and a Master of Music Education from the University of Southern California. He has played for radio, TV, churches, banquets, skating rinks, orchestras, bands and for many stage shows.
&nbsp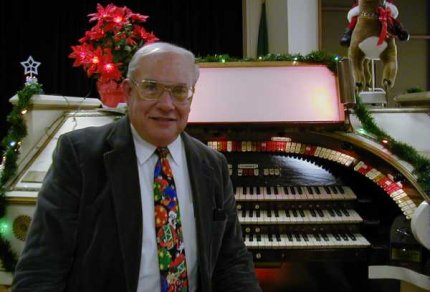 Andy at the Haller Lake Community Club organ, December 1999
&nbsp
During his college years Andy was organist and choirmaster at a large church in Colton, California. It was his stint in the Army Medical Corps that brought him to the Northwest, where he played at 5 chapels, and practiced at the Music Box, Roxy and Temple Theatres in Tacoma, and the Orpheum and Paramount in Seattle.
&nbsp

Andy playing at Tacoma's Pizza & Pipes
For 10 years he traveled extensively with Ted Alan Worth, performing as the Worth-Crow Duo, playing a total of 366 concerts using Rodgers touring organs.
&nbsp
Andy is a regular at Tacoma Pizza & Pipes, teaches organ, and is a church organist. At one time, he owned two theatres in Olympia including the Capitol Theatre. Andy was instrumental in the installation of the large Wurlitzer pipe organ in the Washington Center for the Performing Arts in Olympia.
&nbsp

---
| | |
| --- | --- |
| On one time, Andy was employed by the Rodgers Organ Company to promote their line of electronic theatre organs. This ad appeared on the back cover of Theatre Organ magazine in Fall 1964 | |
---