---
Northwest Recording Studio - 3/9 Wurlitzer
Seattle, Washington
94th and Aurora Ave N.
Organ installation timeframe: 1944-1951
&nbsp
Back to Theatre Organ History: Radio Stations and Recording Studios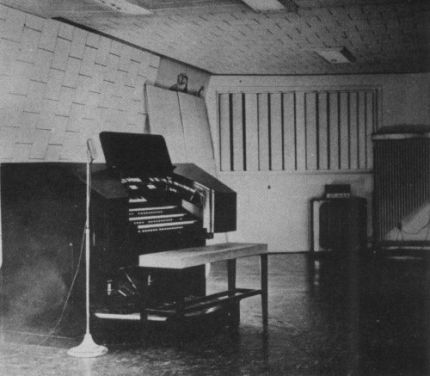 Balcom & Vaughan modified Kimball console
&nbsp
The Northwest Recording Studio organ was installed between 1944-1946 by Balcom & Vaughan. This instrument included parts of a 2/7 Wurlitzer (opus #341) from Aberdeen's Weir Theatre. The console was a modified Kimball three-manual from Chicago radio station WGN.
&nbsp
The Northwest Recording studio was located in the basement of the Rollerbowl Rink. Tragically, the organ (along and three other stored instruments) was destroyed by fire at the rink in May, 1951.
---