---
Grand Theatre - 2/4 Style 55 Wicks-Robert Morton
Renton, Washington
Organ installation timeframe: 1924 - early 1940's
&nbsp
Back to the Washington Original Theatre Installations page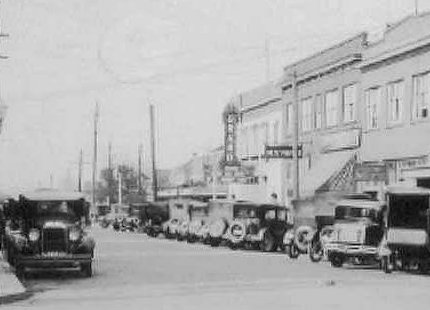 1928
&nbsp
The Grand Theatre had a 2/4 Wicks-Robert Morton (Wicks opus #494) installed in 1924. It was built for Morton by Wicks and was a Style 55.
&nbsp
According to Jim Stettner, the organ was moved in the early 1940's by Balcom and Vaughan to St. Luke's Episcopal in Renton. It is listed as being a 2/5 in the B & V records, so a rank must have been added.
&nbsp
In 1971, the organ was sold to Richard Warburton of Skykomish, Washington for installation in his home. In November 2006, the organ was sold to an indivdual in Oak Harber Washington (Whidbey Island).
---