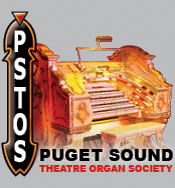 ---
Liberty Theatre - 2/6 Wurlitzer
Puyallup, Washington
&nbsp
116 W. Main St.
(253) 845-1038
&nbsp
Back to the Liberty Theatre main page
The following article appeared in the June 16, 1999 Tacoma News Tribune. Thanks to Richard Wildhirt for bringing this article to our attention.
---
Sweet memories linger as Liberty Theater closes
&nbsp
Mainstay of downtown calls it quits in Puyallup
by Rob Tucker, The News Tribune
&nbsp
Puyallup's Liberty Theater, an institution among downtown businesses, has closed after 75 years.
&nbsp
"People are very sad in Puyallup," said Nancy Mendoza, executive director of Puyallup Main Street Association, a business and community group. "It was a Puyallup tradition. Kids grew up there. Families took their kids there."
&nbsp
The Liberty closed June 3. A handwritten note taped to the ticket window says, "The fate of the universe has finally closed our doors. Until further notice, we are no longer in business. Regretfully yours, the Liberty management."
&nbsp
Reel Entertainment of Spokane leased and operated the theater. Reel's president, Dale Reese, was out of town and couldn't be reached for comment.
&nbsp
Tacoma attorney Tanya Pemberton, trustee for the Barovic Trust, the theater's owner, said Reel Entertainment defaulted on its lease and left suddenly.
&nbsp
Donald Barovic, whose father, Mike, bought the theater in 1939, is the beneficiary of the Barovic Trust. "I would very much like to keep it operating as a family theater," he said last week. But, Barovic said, if that can't happen, he would entertain a proposal to make the venerable building a civic center for the city.
&nbsp
Puyallup Mayor Ken Martin said that's a good idea.
&nbsp
"It wouldn't be a bad idea for the city to own it," he said. "It's got a stage. It could be used for all sorts of meetings, seminars, performances. It's special to me. I went there as a kid."
&nbsp
Pemberton blamed the Liberty's demise on the City of Puyallup's three-year, $6 million street renovation project that has blocked downtown streets.
&nbsp
But Barovic disagreed. "The street renovation wasn't that detrimental," he said.
&nbsp
Rather, he said, the single-screen theater at 116 W. Main Ave. had struggled in recent years to compete with newer megaplexes on River Road East and on South Hill.
&nbsp
"Small towns are changing," said Ken Placek, co-owner of the nearby Rose Restaurant. "Big chains, big franchises are moving in. There are lots of cinemas around here now."
&nbsp
Some people said they liked the Liberty Theater because it catered to families.
&nbsp
James Storey, a local insurance agent, said he used to take his three kids to the Liberty.
&nbsp
"It's was great," he said. "I liked to go there, not the mall. That's so impersonal."
&nbsp
Patrons said they liked the theater because it recalled an era of moviegoing that's long past.
&nbsp
Admission was cheap. The big tub of popcorn they'd buy was buttery and bottomless. The single-screen theater was vast compared to the tiny screens at some multiplexes. And the painted landscape murals on the inner walls of the theater, which Donald Barovic called "the gardens," contributed to the Liberty's charm.
&nbsp
Jim Reilly, 80, said he began going to movies at the Liberty in 1931 - "when I could get a nickel together." When not working at his job taking tickets at another theater in Puyallup, the Roxy, he would hang out at the Liberty. He recalls one big promotion there in the mid-1930s. The street were full of people who gathered to see MGM studio's Leo the Lion, who was in a cage on the back of a truck.
&nbsp
"He must've drank a lot of water," Reilly recalled. "Because he did what puppy dogs do and he sprayed the whole audience. Some of us saw it coming and stepped back and just roared with laughter."
&nbsp
Reilly said his children also saw movies at the Liberty. He said he went to his last movie there about 30 years ago. Reilly left Puyallup in 1972 and now lives in Edgewood.
&nbsp
Sally Taylor of Roy said she spent a lot of time at the Liberty when she was a kid in the '50s and early '60s. Her parents were friends of theater owner Mike Barovic and his wife, Andrea. When her parents and the Barovics were playing cards for an evening, Mike Barovic would take little Sally down to the theater so she wouldn't be bored.
&nbsp
"He'd tell them, 'Give her what she wants and she can watch the show as many times as she wants,' " Taylor said. "I watched horror movies, about giant ants and stuff, and I couldn't sleep for a week. I loved that theater."
&nbsp
*
&nbsp
But first, this message ....
&nbsp
Twenty years ago, the Liberty Theater - along with the Puyallup Fair and Tacoma's Temple Theater - was a stop for the LeRoy Hintz Variety Show. "We did some magic and dancing," Hintz recalled. But the Liberty's stage was too small for all 35 of the performers the troupe used at larger venues.
&nbsp
From 1982 to 1995, before Reel Entertainment took over the lease, theater managers Bud Dunwoody and his son, Dennis, stood up on stage before each show and talked about the upcoming movie, cautioned against rude behavior, apologized ahead of time for onscreen swearing, gave warnings against illegal drug use and even led customers in singing "Happy Birthday" when there was a birthday kid in the the audience.
&nbsp
The Dunwoodys booked only G- and PG-rated shows. When the theater struggled in 1995, popular R-rated movies were offered, but the operators still tried "to keep it as mellow and entertaining as possible," Dennis Dunwoody said at the time. He took over operations for a short period after his father died.
&nbsp
Then the theater closed briefly for $50,000 worth of improvements and a change in management, Donald Barovic said. After it reopened, the anti-drug talks and personal introductions stopped, patrons said, but Reel Entertainment promised it wouldn't run R-rated movies until after 9 p.m.
&nbsp
Dominic Constanti built the Liberty in 1924 for $70,000. It had a stage for vaudeville performers and even a Wurlitzer organ. Mike Barovic - then the theater manager - married Constanti's daughter, Andrea. When he purchased the theater in 1939, he renamed it Barovic's Liberty Theater.
&nbsp
Barovic, a fisherman and longshoreman, came from a tiny fishing village on the coast of the Adriatic Sea. He became a major commercial property owner in Puyallup and owned many movie theaters, including two in Tacoma, two in Puyallup (the Liberty and the Roxy), and one each in Sumner, Parkland and Aberdeen. He was part-owner of the Fife and 112th Street East drive-ins.
&nbsp
Madge Spear, a family friend, said Mike Barovic "started out with nothing, but he knew how to handle money. He was a very proud man. He could be very generous."
&nbsp
Once in the 1920s, when there was a fire at Puyallup High School, Barovic allowed the school to use the theater for graduation ceremonies, said Rosemary Eckerson, director of the Karshner Museum in Puyallup.
&nbsp
But even Barovic, in his later years, looked on his Liberty Theater as "more of a monument than a money-maker," as he put it in 1980.
&nbsp
Donald Barovic chuckled when he remembered his father's words. "TV hurt," he said. "But it was able to survive."
&nbsp
Mike Barovic died five years ago at age 97. His wife died in 1990.
&nbsp
On West Main, near the Liberty, a new sign reads, "Construction: Downtown Open for Business." But the Liberty isn't open any more, at least for now.
&nbsp
"It'll be missed," said Brigitte Placek, co-owner of the Rose Restaurant.
&nbsp
- - -
&nbsp
* Staff writer Rob Tucker covers East Pierce County. Reach him at 253-597-8374 or rob.tucker@mail.tribnet.com.
&nbsp
© The News Tribune
&nbsp
June 16, 1999

Published: 06-22-99 Category: Editorial Page: A6 Keywords: TNT, Editorial, Film, Theater DON'T BRING CURTAIN DOWN ON THE LIBERTY On Main Streets all over America, downtown movie houses like Puyallup's Liberty Theater are fading away like an old photograph left out in the sun. They're being displaced - but not replaced - by shiny suburban megaplexes that have all the character of franchise convenience stores. At the Liberty, which has closed after 75 years, parents didn't have to worry that a child would buy a ticket to a G-rated Disney film and then sneak into an R-rated slasher movie being shown on one of the theater's 15 other screens. And it didn't cost close to $50 to take a family of four out for a movie, popcorn and soft drinks. Locals fondly recall the personal touches that made going to the Liberty special. From 1982 to 1995, managers Bud Dunwoody and later his son Dennis would give a little talk before the show, warn the kids to behave themselves, apologize for any off-color language in the film and even lead the audience in singing "Happy Birthday" if there was a celebrant in the house. They tried to make a go of it by booking only G- and PG-rated films, but finally gave in to economic realities and showed the selected R-rated movies many people wanted to see. The theater is owned by the Barovic family, whose patriarch, Mike Barovic, bought it in 1939. They hope someone will want to reopen it as a family theater, but that's not likely to happen given the competition from the megaplexes. Another option on the table is for the City of Puyallup to use it as a civic hall. It would be a shame if the Liberty - which created memories for generations of Puyallupites - were to shut its doors forever. It may be a vestige of yesteryear, but it could still have a useful future.
---