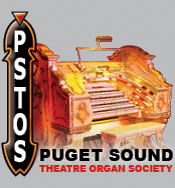 ---
Egyptian Theatre - 2/7 Kimball
Bellingham, Washington
&nbsp
Back to the Washington Original Theatre Installations page
The Egyptian Theatre had two different theatre organs:
early Kimball tubular pneumatic instrument, install date unknown
2/7 Kimball (opus #6838), installed 1926. The purchase price was $9000. This instrument was moved to another theatre (quite possibly the Ritz Theatre) in Great Falls, Montana. In 1938 it was relocated to the Howell-Edwards Mortuary in Salem, Oregon with one extra rank added. In 1966, the organ was sold to Harold Musolf, Jr. of Seattle. In the mid 1970's, Harold sold the organ to individual in Los Angeles, California.
---