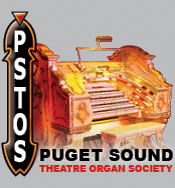 ---
American (Beck's, Metropolitan) Theatre
Bellingham, Washington
1310 Cornwall (earlier name: Dock Street) between Holly and Magnolia
&nbsp
Organ installation timeframes:

1st organ: 2/7 Wurlitzer, 1915-1919

2nd organ: 2/9 Robert Morton, 1919-1959

&nbsp
Back to the Washington Original Theatre Installations page

American Theatre Robert Morton organ, c.1920. Chester Walton on left. Identity of individual on right is unknown. Photo courtesy Jeff Fox.
&nbsp
According to facts provided by the Whatcom Museum, Beck's Theatre was built by Jacob Beck, a German immigrant and Whatcom area developer. The theater was designed in Louis XIV style and built of Chuckanut sandstone at a cost of $150,000. Total seating capacity was 2,200. Opening night was December 13, 1902 and the comic opera "Foxy Quiller" was presented.
&nbsp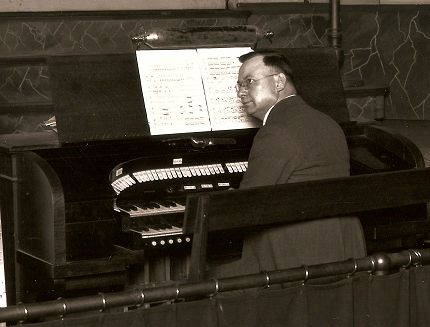 Frank P. Hayes at the console, date unknown. Photo courtesy Jeff Fox.
&nbsp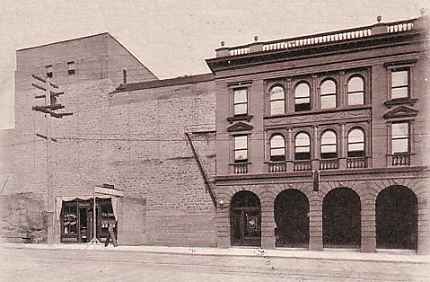 c.1902-1906
&nbsp
According to Jeff Fox, the theatre operated as Beck's from 1902-1914, the Metropolitan 1914-1916, and then American from 1916 until it was demolished in the Spring of 1959.
&nbsp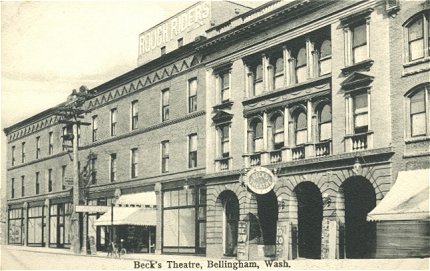 c.1906
&nbsp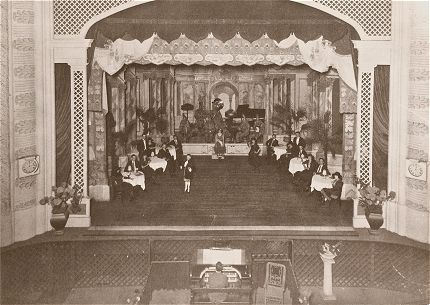 Chester Walton at the Morton accompanying a play, title unknown. Photo courtesy Jeff Fox
&nbsp
In the photo above, note the inset on the proscenium arch. According to Jeff Fox, this was added in 1916 when the theatre became a photo-play house and the name changed to American. Its purpose was to frame the screen but it narrowed the opening for live shows. The clocks were most likely added at this time as well. The grand piano is a Baldwin.
&nbsp

| | |
| --- | --- |
| Theatre program, Dec. 18, 1910 | June 14, 1911 |
&nbsp
Jacob Beck died in 1914, and in 1915, the upper balcony was removed and replaced with a film projection booth. The theatre was renamed the American.
&nbsp
The American Theatre had two different theatre organs:
In 1915, a 2/7 Wurlitzer, Style 3 (opus 69)
In 1919, a 2/9 Robert Morton
&nbsp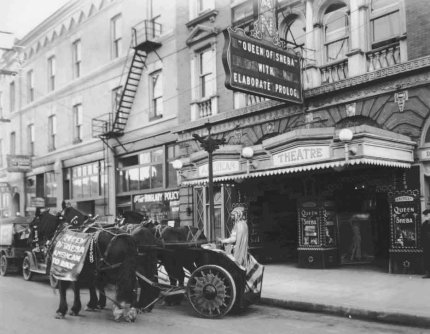 American Theatre, c.1921. Photo by J. W. Sandison, courtesy Whatcom Museum of History & Art
&nbsp

| | |
| --- | --- |
| The Eternal Flame, 1922 | Theatre lobby, date unknown |
&nbsp

| | |
| --- | --- |
| The Storm, 1922 | The Traveling Salesman, 1921 |
&nbsp
Photos by J. W. Sandison, courtesy Whatcom Museum of History & Art.
&nbsp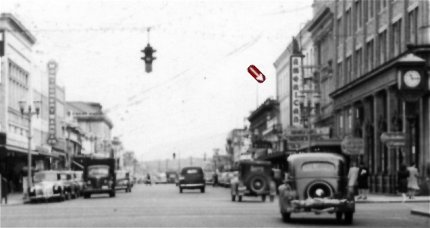 Looking North on Cornwall Ave. American Theatre on left, c.1940s
&nbsp


c.1940s
&nbsp
The Balcom & Vaughan opus lists indicates that Wurlitzer opus 69 went to Larry Langevin of Yakima in the 1950's. Its history immediately after the theatre is unknown.
| | |
| --- | --- |
| Postcard ad for Beck's Theatre, 1911 | The Morton organ went to storage. Some ranks such as the Muted Horn were taken but the great majority of the instrument went to a Lutheran church in Sedro Woolley where it remained until about 1976. It was later sold to Bill Carson and eventually split up for parts. The 5HP blower is now owned by Russ & Jo Ann Evans of Kenmore, Washington. |
&nbsp
The American Theatre was eventually sold by the Beck family for a price barely more than the original cost. The building was demolished in the Spring of 1959 to make way for J.C. Penney and Woolworth stores.
&nbsp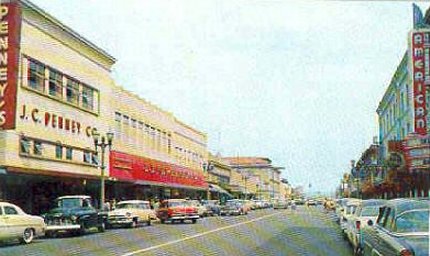 A glimpse of the American Theatre on right, c.1950s
&nbsp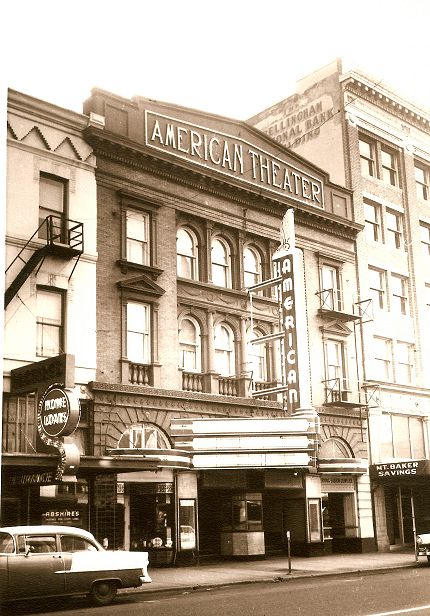 American Theatre after closing, c.1958. Photo by Galen Biery, courtesy Jeff Fox
&nbsp

---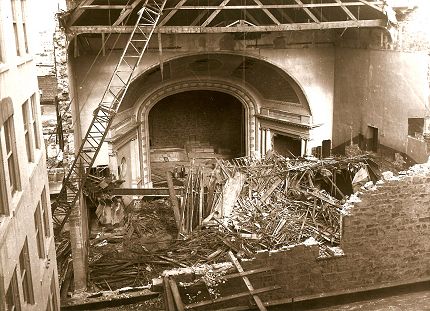 Demolition in progress, Spring 1959. Photo by Galen Biery, taken from inside the adjacent Bellingham National Bank building after the hotel and theatre lobby had already been removed. Courtesy Jeff Fox.
&nbsp
According to Jeff Fox, the opening to the right of the stage is one of the former box seats, walled off when the theatre converted to a photo-play house in 1916. The chambers for the Robert Morton organ were in back of the grille located very high in the theatre above the former box seat.
&nbsp


Photo by Galen Biery, taken from Horn's Dept. Store. The hotel and the theatre's lobby are gone and the site cleared to make way for the auditorium's demolition. Note the different wallpaper designs on the wall. These are from the rooms of the American Hotel. Courtesy Jeff Fox.
---