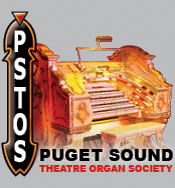 ---
Hollywood Theatre - 3/10 Wurlitzer, Style H "Special"
Portland, Oregon
4122 Sandy Blvd.
Organ installation timeframes:
1st organ, 3/10 Wurlitzer: 1927-1930's
2nd organ, 2/14 Robert Morton: 2004- (in progress)
&nbsp
&nbsp
Back to the Oregon Original Theatre Installations page
Proscenium view of the Hollytwood Theatre. Note organ console visible in orchestra pit.
&nbsp

| | |
| --- | --- |
| Hollywood, c.1926 | The Hollywood Theatre opened to the public on July 17, 1926 during the heydey of silent films and grandious picture palaces. With over 1500 seats, the theatre was one of the most ornate neighborhood theatres in the Pacific Northwest, readily identified by its unique Byzantine rococo tower. The art deco interior, with its false balconies and balustrades remains today, although currently disguised by the red floor-to-ceiling draperies. |
&nbsp

| | |
| --- | --- |
| When the theatre opened, general admission was 25 cents, loges were 40 cents, and children were admitted for only a dime. The mixed vaudeville and film fare featured an eight-piece orchestra and stage acts - sound was not to arrive on the screen until 1927. A highlight of the theatre was its $40,000 Wurlitzer pipe organ, used to accompany the movies and to augment the vaudeville acts. | Original lobby, c.1926 |
&nbsp

| | |
| --- | --- |
| Hollywood, c. 1949 | The first movie shown was Peter B. Keynes' production of "More Pay-Less Work." General admission was 25 cents, loge seating cost 40 cents and children were admitted for 10 cents. There was an eight-piece orchestra and an organist Robert Clark accompanied the film. A variety of live acts filled out the evenings entertainment. |
&nbsp
Photos and descriptive text from the Hollywood Theatre web site: &copy 1999 Oregon Film and Video Foundation
&nbsp
The Hollywood organ was shipped from the Wurlitzer factory in April, 1927 as opus 1327, a Style H "special."
&nbsp
After being removed from the theatre, the Wurlitzer was installed in the Imperial Roller Rink in Portland. It was combined with several Gottfried ranks from a previous William Wood organ installed there. The organ was eventually removed to storage. It was owned for a time by the McDonalds restaurant chain.
&nbsp
In the late 1970's the instrument was purchased by John & Jane Dapolito of San Diego, California. They have completely restored and expanded the instrument to include additional pipe ranks and electronic stops by Chris Gorsuch. Pictures of the installation can be found here.
&nbsp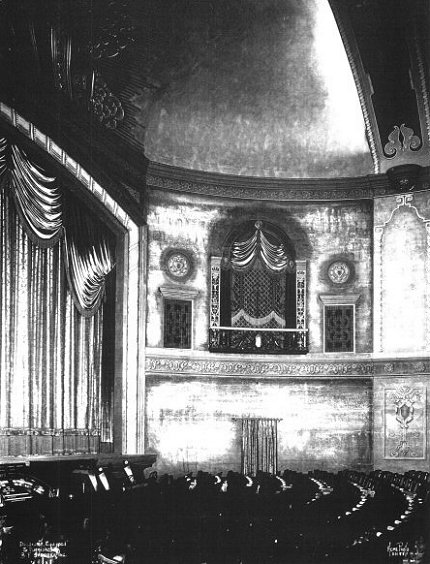 Solo (House Right) side organ grille. Organ console in pit.
&nbsp


Hollywood, c.1998
In keeping with its mission to foster understanding of and appreciation for Oregon's film heritage, the Oregon Film & Video Foundation purchased the theater from ACT III Theatres in April of 1997 for the purpose of preservation and gradual renovation. In addition to being listed on the National Register of Historic Places, the Hollywood Theatre is recognized by the City of Portland as a major community asset for the Hollywood and Sandy Districts which are currently under study for revitalization by the Portland Planning Bureau.
&nbsp
In support of the Foundations mission, the Columbia River Organ Club has installed their Devtronix Paramount electronic organ in the theatre with hopes of eventually installing a pipe organ.
&nbsp
In June 1998, a reception was held at the theatre for Mr. Leon Drews who was an opening organist for the Hollywood in 1926. Leon recently celebrated his 92nd birthday!
&nbsp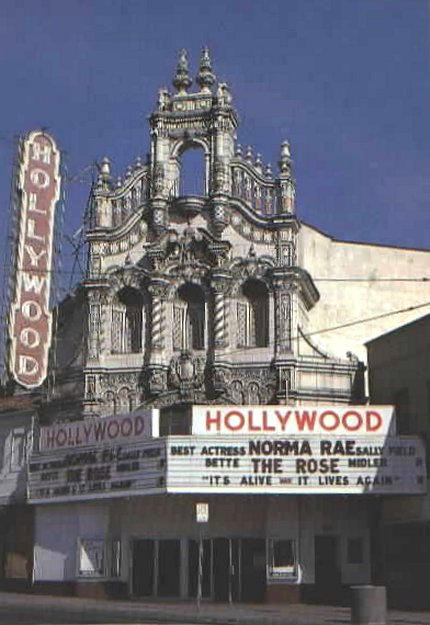 Hollywood, c.1979
---
&nbsp
Update June 2003:
&nbsp
A new organ is being installed in the Hollywood. It is the former Bill Charles residence (Bellingham, WA) 2/14 Robert Morton that was donated by Pat Wickline. Columbia River Organ Club is working on installation.
---