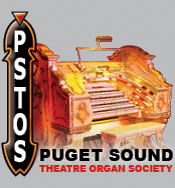 ---
Pantages (Beacon, Odeon) Theatre - 2/14 Robert Morton
Vancouver, B.C.
Organ installation timeframe: 1926 - 1956
&nbsp
Back to the B.C. Canada Original Theatre Installations page

Pantages Theatre building when it was operating as the Beacon Theatre, date unknown
The Junchen opus list has two entries for the Pantages Theatre: a 2/14 Robert-Morton installed in 1925, and another Robert-Morton of unspecified size installed 1926. It's possible these are duplicate entries, or that second entry indicates an upgrade or addition to the 1925 organ.
&nbsp
According to Balcom & Vaughan records, the instrument was later moved in 1956 to St. Phillips Church and then to the home of Charles & Blanche MacKensie in 1960. According to Jeff Fox of Bellingham, after the MacKensie's, the organ went to another residence in Ladner B.C., then to Bill Charles of Bellingham, Washington.
&nbsp
Bill began to install the instrument in his residence (an old church) but then sold the building. The new owner donated the organ to Columbia River Organ Club to form part of their Robert Morton installation in Portland's Hollywood Theatre.
---
&nbsp


View of Granville St. showing the Odeon Theatre, 1969
---