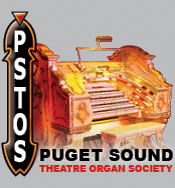 ---
Orpheum Theatre - 3/13 Wurlitzer (original installation)
Vancouver, B.C. Canada
601 Smithe St at Seymour
Organ installation timeframe: 1927 - present
&nbsp
Back to the Northwest Public Theatre Organ Installations page &nbsp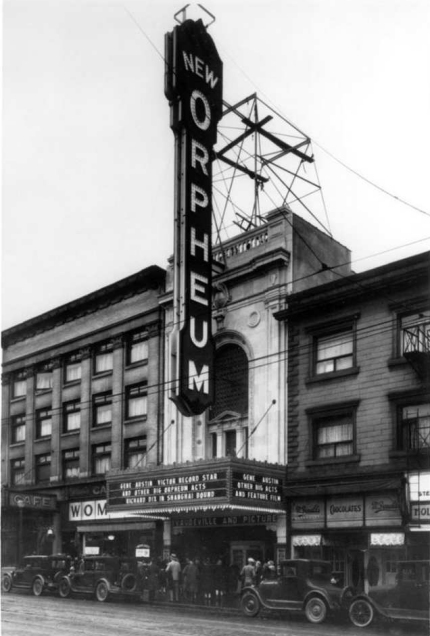 Orpheum Theatre, c.1927. Photo courtesy Vancouver Public Library
&nbsp


Orpheum console in concert position.
The Orpheum Theatre opened November 8, 1927. Its Wurlitzer is Canada's last theatre organ still performing in its original home.
&nbsp
There was at least one earlier Orpheum Theatre.
&nbsp
The Orpheum Wurlitzer is opus #1746, a style 240. It cost $40,000 in November 1927.
&nbsp
Main: Diaphonic Diapason, Horn Diapason, Salicional, Viol d'Orchestra, Viol Celeste, Clarinet, Vox Humana and Concert Flute.
&nbsp
Solo: Harmonic Tuba, Brass Trumpet, Orchestral Oboe, Kinura and Tibia Clausa.
&nbsp
The console has 103 stop tabs and the blower is 7-1/2 HP rated at 2400 CFM.
&nbsp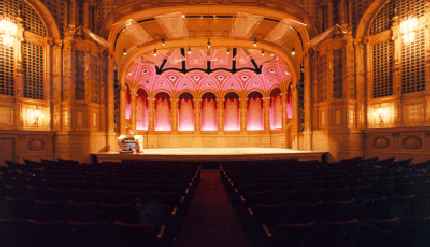 Stage view showing Wurlitzer console, Photo courtesy Orpheum Theatre.
&nbsp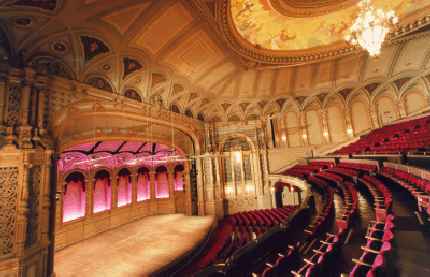 Proscenium and ceiling dome, photo courtesy Orpheum Theatre.
&nbsp


Looking North on Granville Street, date unknown.
&nbsp


Postcard view of Granville Street, c.1940s
&nbsp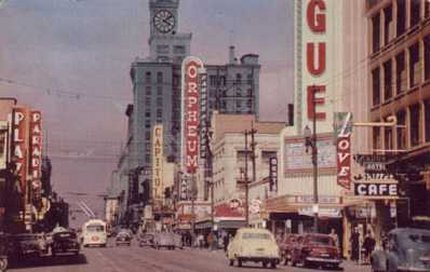 Theatre District, looking North on Granville Street, early 1950s
&nbsp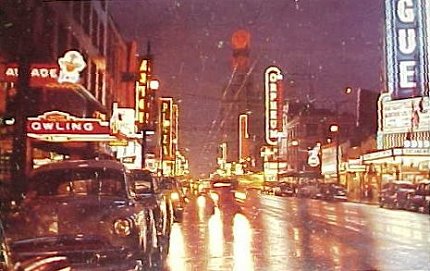 Postcard view of Granville Street looking North from Robson, 1950s
&nbsp

Partial list of concerts:
&nbsp
Korla Pandit, Fall 1968
Don Stagg, July 1969
Ann Leaf, February 1978
George Blackmore, December 1978
Rex Koury, April 1979
Gaylord Carter, April 1990. Phantom of the Opera and Harold Lloyd's Billy Blazes.
&nbsp
Servicing and tuning of the organ for the Gaylord Carter concert was done by Ted and David Quinton.
&nbsp
Several LP recordings of the instrument have been made including Harold Ramsay's "Wurlitzer Pipe Organ Concert" (1964) and Patrick Weld's "Strike Up the Band" (1987). The latter may have been re-released on CD.

Advertisement for Ann Leaf concert at the Orpheum, c.1978
&nbsp
Two preliminary sketches for the Orpheum entrance from the workbook of B. Marcus Priteca, 1927. The final design is most similar to the sketch on the right. &nbsp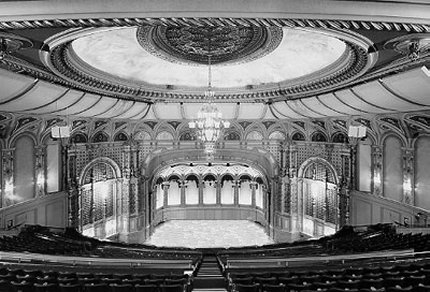 Orpheum interior, date unknown
&nbsp




Reginald Foort to play dual concert role in Vancouver
Excerpt from The Console magazine, October 1977 (v15 No 10, pp1):
&nbsp
Reginald Foort, one of Britain's leading theatre organists for many years, will reopen the former Vancouver Orpheum Theatre 3m/13r Wurlitzer organ in concert November 12 and 13. The theatre has been rennovated as a concert hall and home of the Vancouver Symphony Orchestra. The organ was retained to be used for recitals.
&nbsp
The two-day event is a dual engagement for the famous artist - the reopening of the instrument and Foort's final public appearance as a concert personality. It will be his farewell concert.
&nbsp
* Planning Regular Concert Programs*
&nbsp
Plans are being made to use the Wurlitzer at least four times yearly. Herbert McDonald is in charge of arrangements and will welcome inquiries from organ concert artists.

&nbsp


&nbsp

| | |
| --- | --- |
| c.1920s | Orpheum, c.1990's |
&nbsp


Opening Night Program, 1927
&nbsp


Program, 1931
&nbsp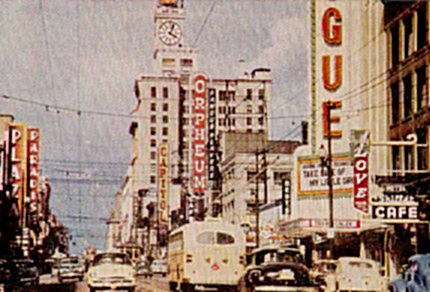 c.1950s
&nbsp

---